Review of Falafel & veg pizza - Woolworths Food by devnitief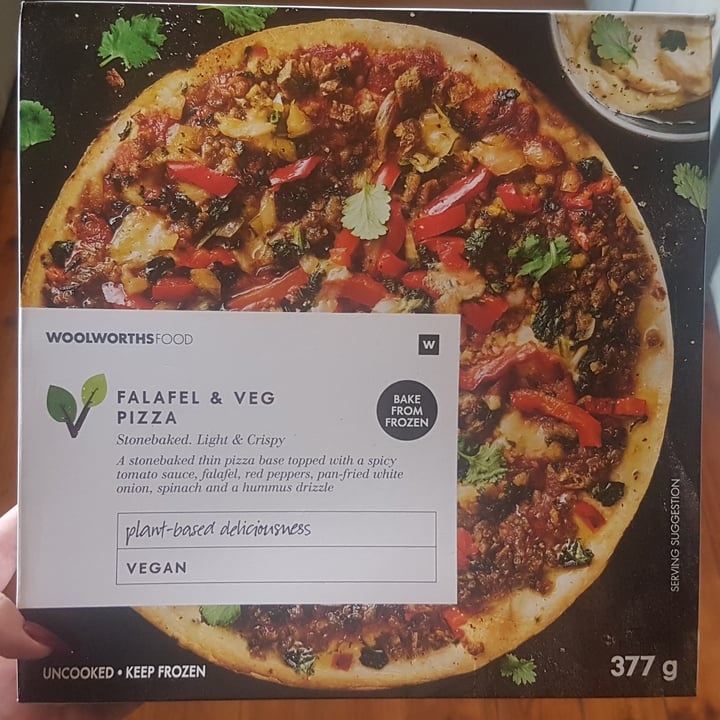 Would I buy this if I had R79 left to feed myself for an entire day? No. Would I buy this as a snack, to share as a starter, or bulk up with additional salads? Yes, yes, and yes!

The hummus drizzle makes for a creamy texture and the crust has a delicious crisp to it. Disappointing and unnecessary to have the pizza (flatbread?) wrapped in plastic, inside the very sealed box.
Brands supporting abillion's mission