Review of Bamboo Shoot Noodle at Quán Chay Thiện Nhân Vĩnh Hội by gac-veganfoodreview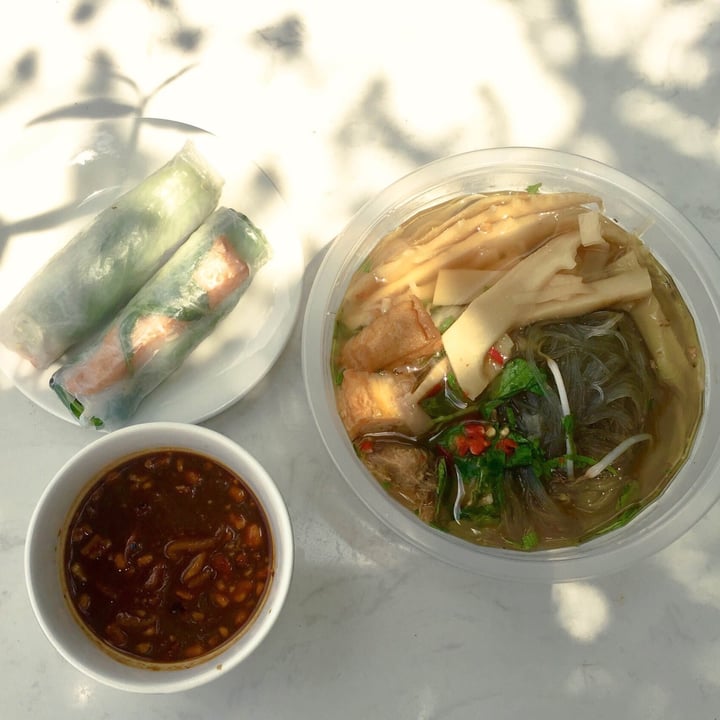 Bamboo shoot noodle is a very special kind of noodle, the soup is super tasty with lots of mushroom, tofu and bamboo shoot, served with ginger chilli sauce.
The spring roll is also super nice.
Even I ordered those home but the food presentation is still satisfied, then image how good it is to dine in. Must try.