Review of Monkey King Truffle at nomVnom Tai Seng by mayonnaise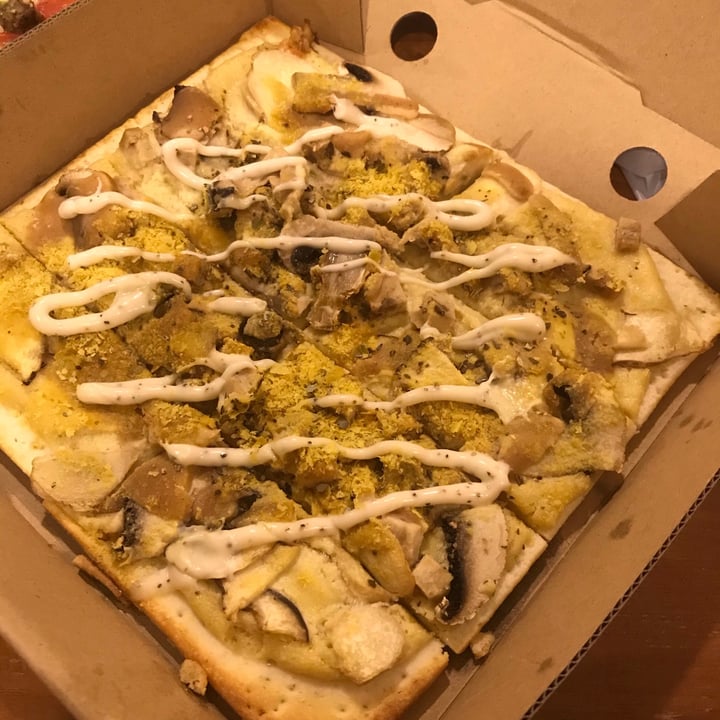 got this during the 1 for 1 promotion. really enjoyed this flat crust pizza and the vegan mayo was so good! it's enough for 2 in my opinion, felt kind of full after eating half. would ask for more sauce next time as the mayo is not evenly spread at the corner pieces.
not as impressive as other vegan pizzas (such as the ones at pizzaexpress, imo one of the best vegan pizzas in sg), but, still delicious and more affordable.