Review of Crimson Lush at The Good Boys Juice And Coffee Bar by fxk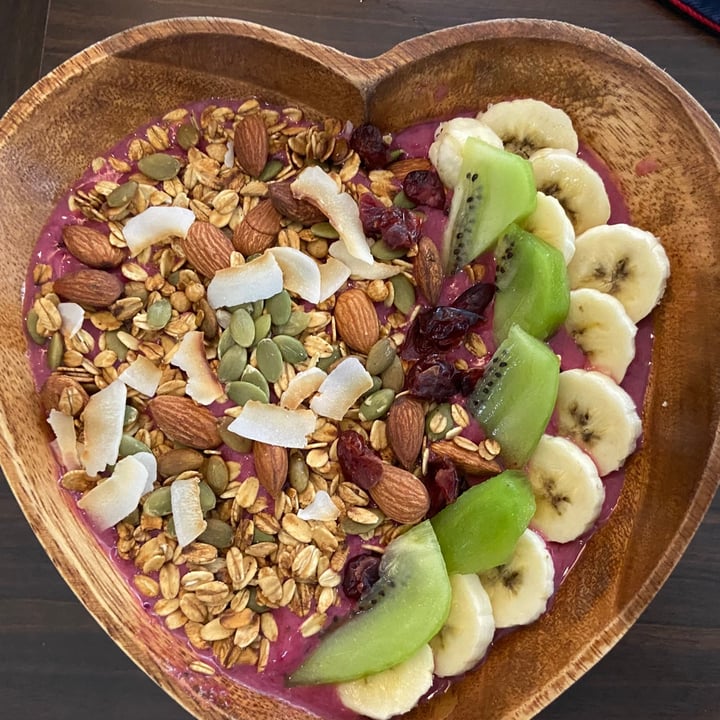 Superb fruit bowl that includes beetroots, raspberries, coconut milk, dates and bananas, then topped with seeds and granola, dried cranberries, toasted coconut flakes, almonds and even more fruits. Simply amazing and so so recommended. Trust the good boys to come up with great flavours that go so well together.
TGB do really exciting and nutritious fruit bowls, salads, smoothies, chia puddings etc. Their vegan selection is huge, and they have a range of plant milks to choose from for your coffees etc. Love them.