Review of Viva Amazonia at The Good Boys Juice And Coffee Bar by fxk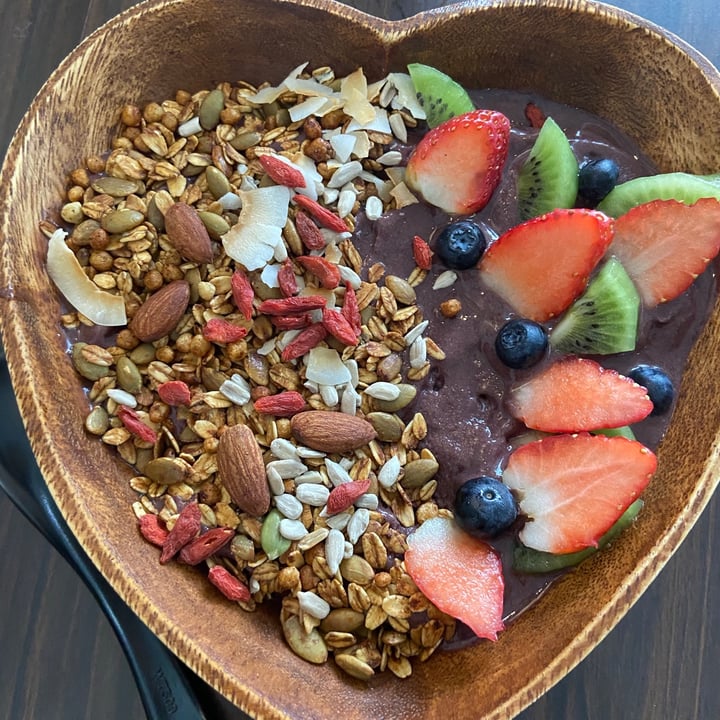 Açai berry mixed with raw cacao, rice milk and bananas, then topped with more berries and kiwi slices, House-made granola, seeds, coconut flakes and Goji berries. A Beautiful, refreshing lunch.
The good boys, while not vegetarian, offer a number of vego and vegan options, a healthy selection of salad bowls and fruit bowls, oatmeals, chia puddings, smoothies. Amazing blend of flavours across their dishes. They also have a different plant milks to choose from, at no extra cost. great for coffee and lunches with friends and family.