Review of Beyond Burger at Revolucion Verde by zagadigala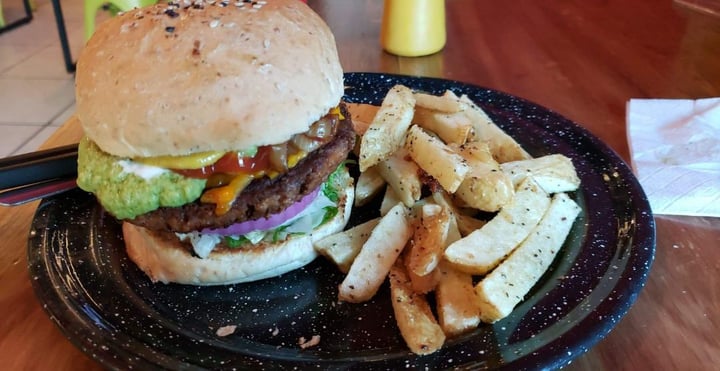 Made with Beyond Meat. Tasty, filling, delicious. One of the best vegan burgers I've tryed in my life. The caramelized onions with bbq sauce and the guacamole give special touch to this burger. Crunchy seal of the "meat" and salty at first bite, perfect balance of flavors.
paloma
 se muy muy rico !!!!!!
Reply
sergiocermor
 Es beyond aún te extraña por estas tierras!!!
Reply