Review of Fresh Mix Mushroom Burger with Fries (Vegan) at GreenDot - NEX by ziggyradiobear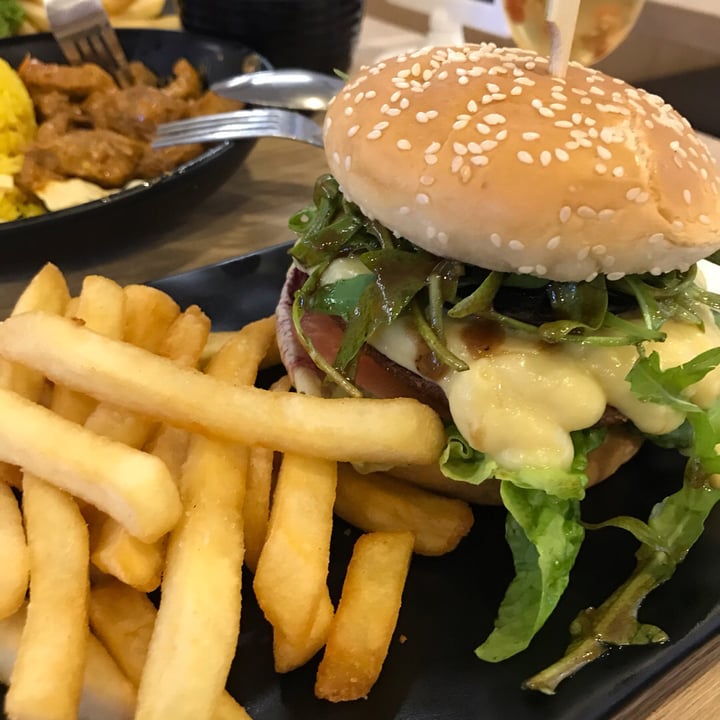 The burger is made up of Portobello Mushroom, Smoked Soy Patty, Arugula, Tomato slices and Lettuce. Comes with fries. The portobello mushroom is tasty but I am not a big fan of soy patties in general. Overall is nice. This set costs $16.90.
waisum
 ooh the cheese they use is vegan too?
Reply
ziggyradiobear
@waisum
there wasn't any cheese, that yellow coloured thing's mustard sauce as they claimed.
Reply