Review of Indian style vegetables with rice at Pines Food Court by cody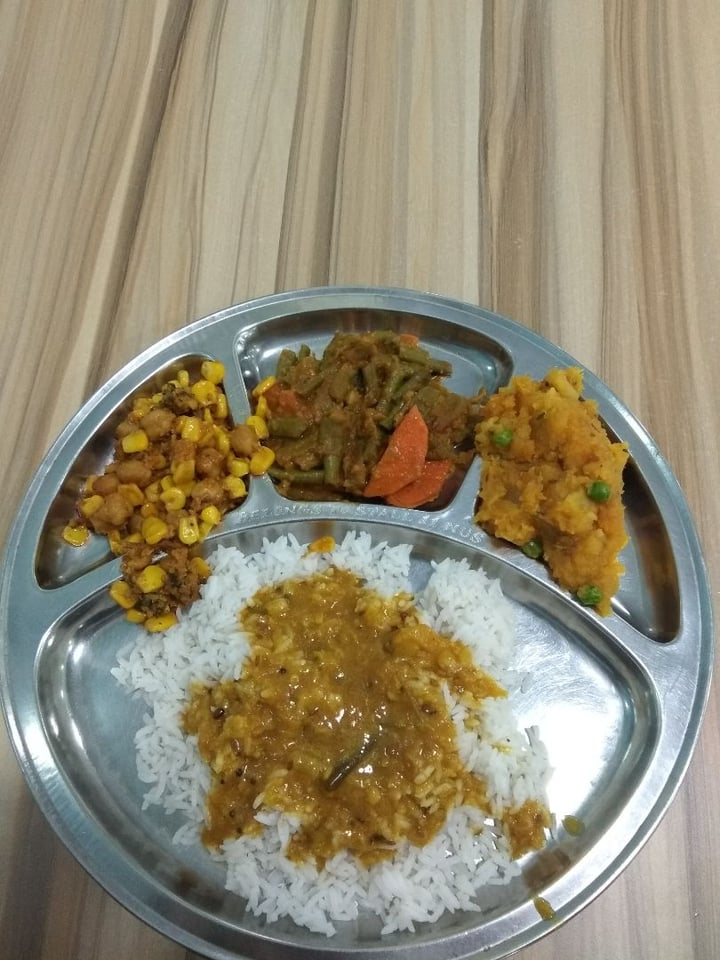 From the Indian Stall at Pines food court. This is a non-vegetarian stall but has lots of vegan vegetables to choose from. 3 vegetables and rice typically costs $2.80. their vegetables and dhal has no milk nor ghee. They have a wide variety of vegetables that varies every day, all of which taste amazing.

Update: this Indian stall has moved back to the Techno Edge canteen at the faculty of engineering.