Review of Stir-Fried Dou Miao with Garlic at Din Tai Fung by bigfatnyancat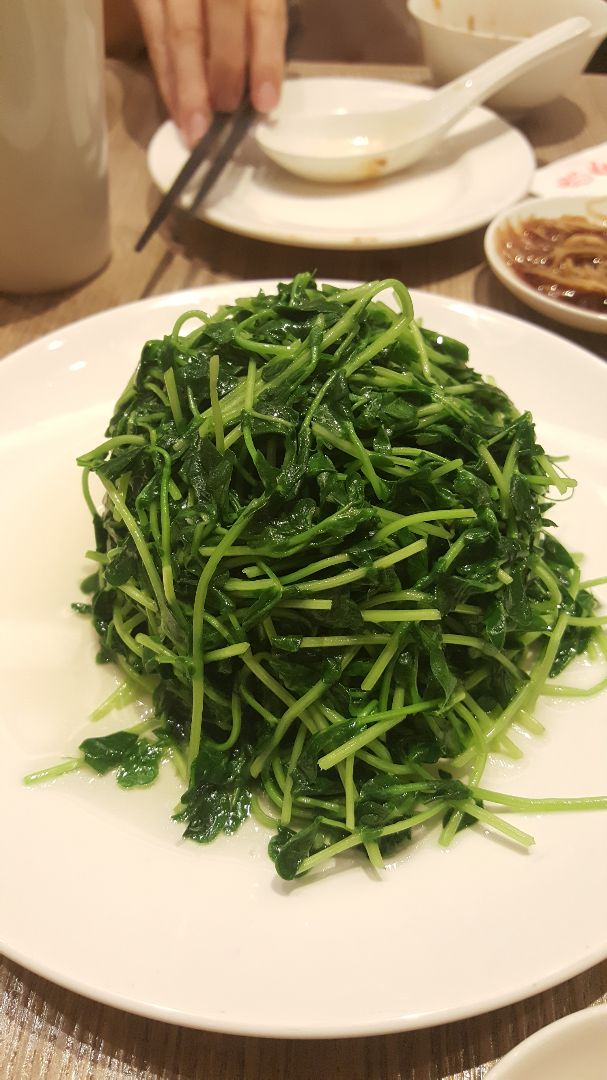 These are stir fried sprouts. Simple seasoning which brings out its crisp, sweet flavor.
rjp
 Love dou miao!💚 Is it hard to find or am I just looking in the wrong places? I just learned recently you have to ask them to not cook it in chicken broth!
Reply
bigfatnyancat
 hmm i think chinese stir fry places would usually have sprouts on the menu, but you would have to request it to be fried without stock. The fresh ones are sold all around supermarkets in sg. You can stir fry them with fried garlic bits and it can sorta make up for the chicken stock flavor.
Reply
rjp
 Our smalll NTUC does not have it😱 I should try the wet market. We tend to stir fry spinach with garlic at home, but not the same.
Reply