Post by abillion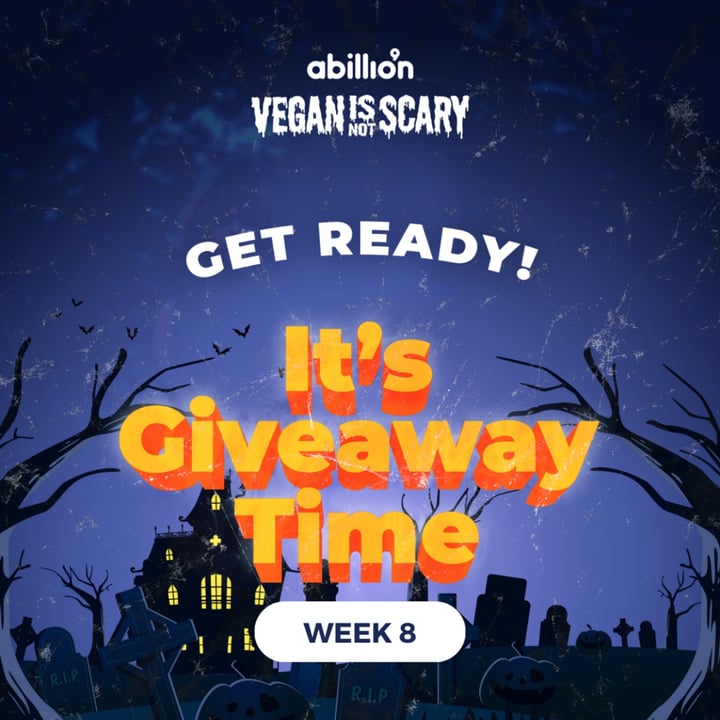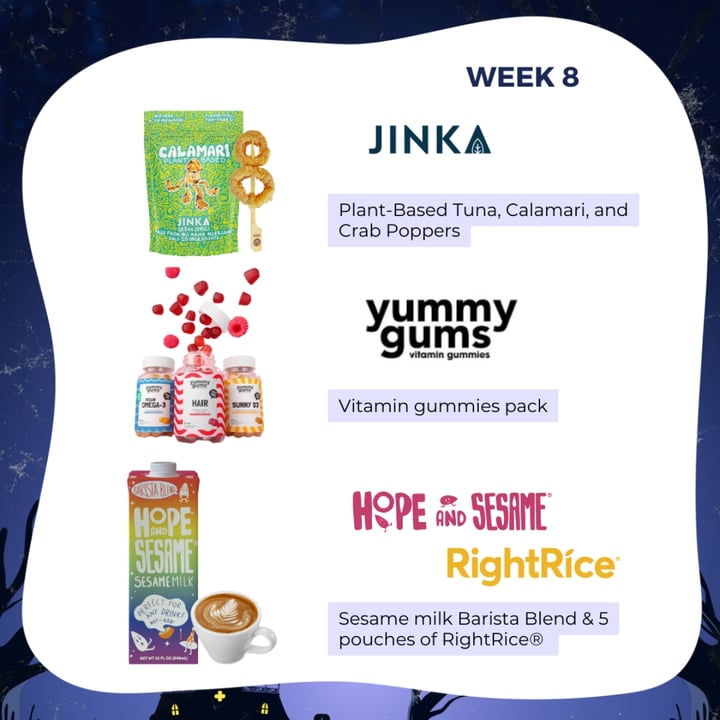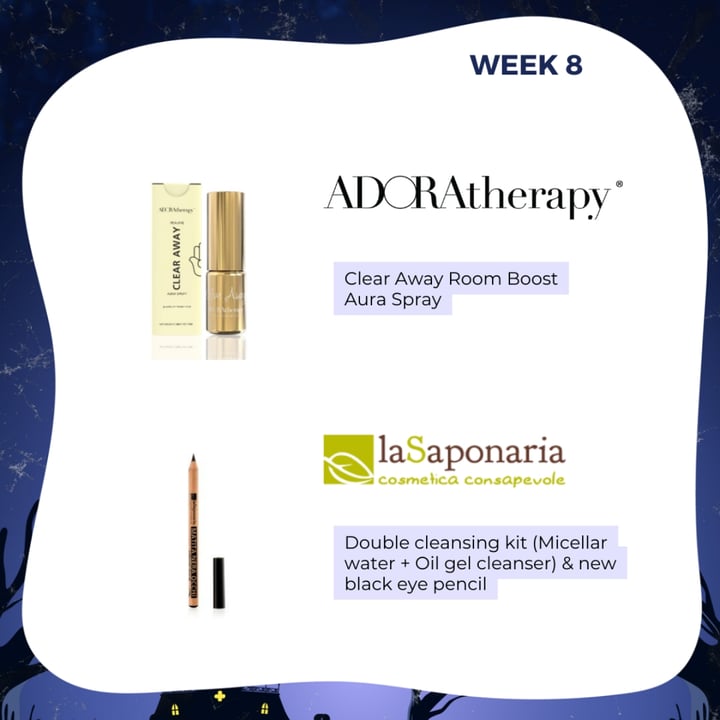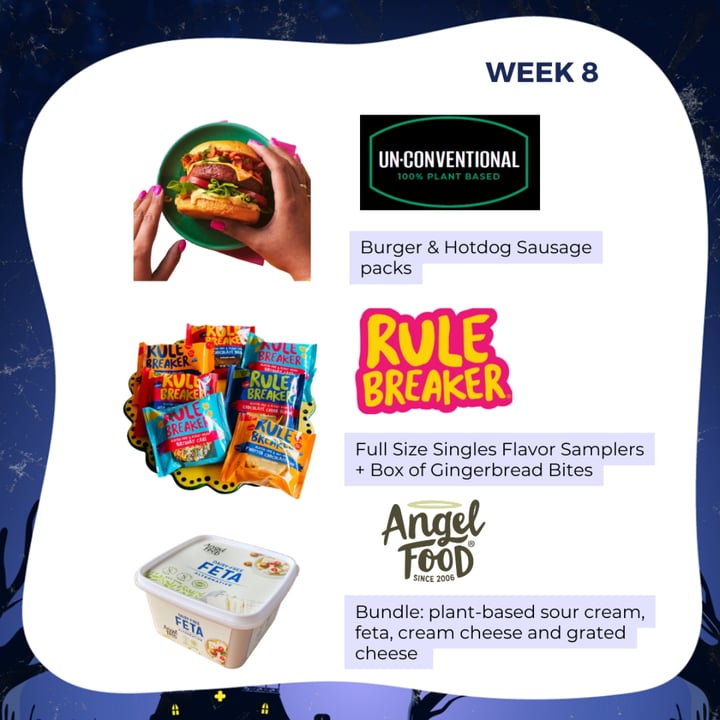 🎃 We're diving headfirst into a pumpkin party for Week 8! 🧡 As we're inching closer to the end of #veganisnotscary, we thought of giving pumpkins their due. From soups that warm the soul to lattes that make cult favorites, pumpkin does it all!
Share your favorite #pumpkinrecipe in a social post for a chance to win one of the Week 8 Giveaway goodies: • ADORAtherapy: Clear Away boom boost aura spray 🧘 • YummyGums: a vitamin gummy pack for lots of yumminess! 😋 • RightRice and @hopeandsesameco®: Elevate your coffee game with 2 packs of Sesame milk barista blend plus 5 pouches of RightRice® • Angel Food: A bundle of plant-based sour cream, feta, cream cheese, and grated cheese. • La Saponaria: A staple in your skincare routine; a cleansing kit and their newly-released black eye pencil. • Unconventional: 5 Burger packs & 5 Hotdog Sausage packs 🍔🌭 • Jinka: Dive into the sea of flavor with Plant-Based Tuna, Calamari, and Crab Poppers • Rule Breaker Snacks: Indulge in full-size singles flavor samplers and a box of Gingerbread Bites – the ultimate pumpkin-inspired treat! Let the pumpkin-flavored Week 8 inspirations begin! 🎃 *Reminder that some products might have delivery country restrictions and availability.
berryveganplanet
 Love this 🙌🏼! I've posted a couple pumpkin 🎃 recipes recently but those probably don't count now…??? LMK if I can use those and I do have a couple more coming!
5 likes
Reply