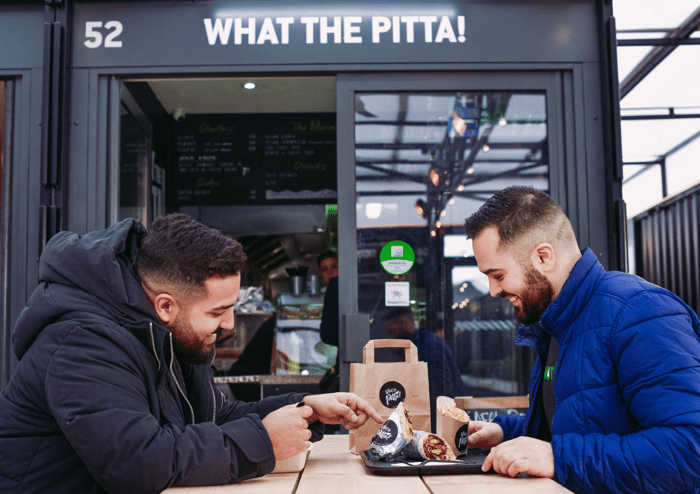 Cem Yildiz and Rojdan Gul, the founders of What The Pitta! Photo: What the Pitta.
Think kebabs and what comes to mind are usually meaty wraps to scoff down after a night out. But London eatery What The Pitta elevates this beloved dish and turns it into an award-winning vegan item.
The secret? To prioritize freshness and making everything in-house right down to the chili sauce. After all, it is known as the UK's first vegan doner kebab restaurant – a big title to carry. The eatery thus not only represents a unique viewpoint to vegan dining, but also its Turkish culinary roots.
Cem Yildiz, the co-founder of What the Pitta, says, "It's part of Turkish culture – you can have a kebab for lunch, you can have it as part of your regular diet, and that's something we wanted to create."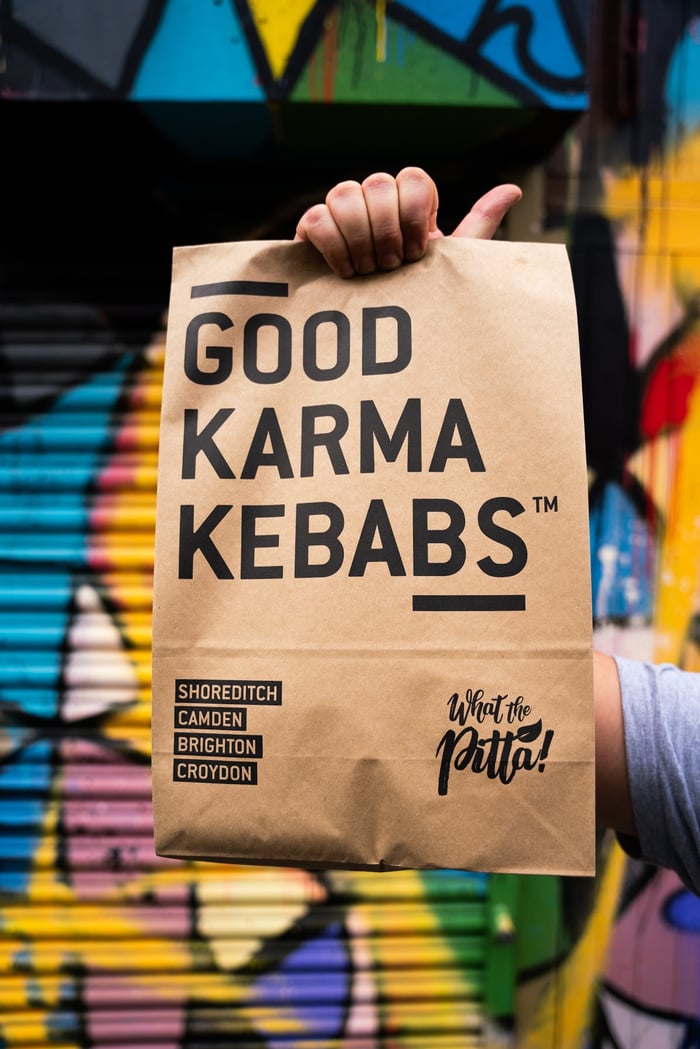 Photo: What the Pitta!
It's little wonder then that the abillion community loves its food and the eatery was recently awarded the title of best vegan quick service restaurant in London. Since its inception, the founders have opened five other locations in the city.
We caught up with Cem Yildiz to learn more about the brand's beginnings, the secret to maintaining its consistency over the years, and tips for future entrepreneurs in the restaurant industry.
Tell us more about the story behind your brand.
We started in 2016. It was a bit of a fleeting idea for me and my business partner, Rojdan. We were on holiday and went to get some food together at the beach. I got a big bowl of salad, and I told him that I was trying this veganism thing because there was a vegan place where I was living back home in London. While I was eating, he was like, "That's funny, my uncle also does some sort of vegan kebab in Germany."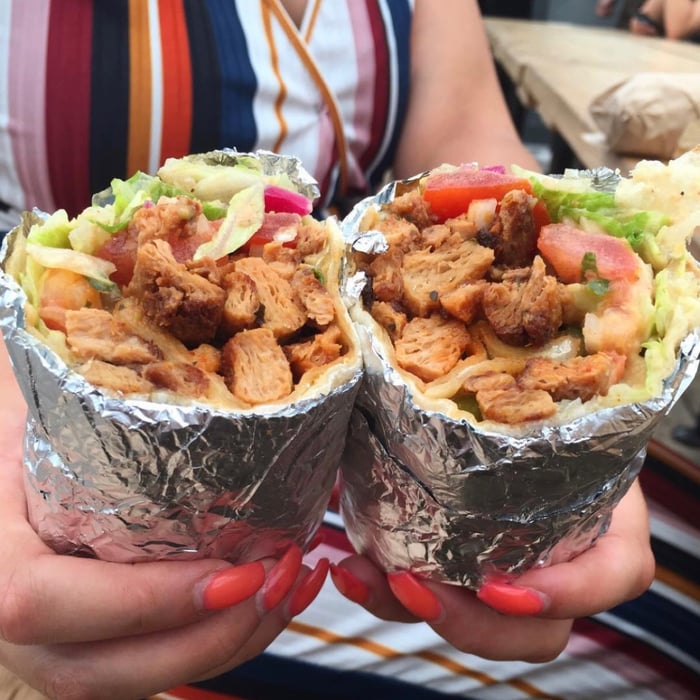 Vegan doner kebab. Photo:@alternativevegan
I was surprised to hear about vegan kebabs because I was new to veganism. His uncle, who had a meat kebab shop in Germany, also had this vegan kebab on the side. So then, we were chatting on the beach, having ideas going on in our heads. Maybe this could be a good thing for us to try out – like you do when you have all these inspired ideas when you're on holiday. Soon, we booked our tickets to go to Germany to try his uncle's kebabs on that holiday. One thing led to another, and within four weeks, we opened up our little green shed in Shoreditch.
Both of you share a Turkish background where meals are heavy on grilled meats. While choosing the protein alternative for the kebabs, why choose soy-based meat over other options?
Being Turkish, if we're going to make a kebab, it has to have a meaty texture. We can't just say, "Oh, it is a vegan kebab, and it just happened to be missing the meat." We were excited when we tried soy as a protein base, which had that texture. We realized that the flavors make the dish when it comes down to eating meat or meat alternatives.
Eventually, when we had our unique spice mix, we mixed that with the soy and were amazed at the texture. It's about how it's spiced, how long it gets marinated, and the texture of pleasure you get from it.
How does What the Pitta elevate this classic and turn it into an award-winning dish?
For us to make an elevated dish, it was like, let's not just rush everything. Let's think about the complete package of a kebab, from the bread, salad, sauces, and the flavor in the spices. One thing that we were proud about doing is that we make our dough, Tzatziki and chili sauce in-store every morning.
The idea wasn't just to make a quick and easy alternative to an ordinary kebab. It was like, "let's make the best vegan kebab, and we put in attention to detail of the kebab experience," and I think that's why it's done so well. For us, we're going to make this dish as good and fresh as it can be. We're going to make everything ourselves. We wanted it to be fresh, tasty, and high in protein.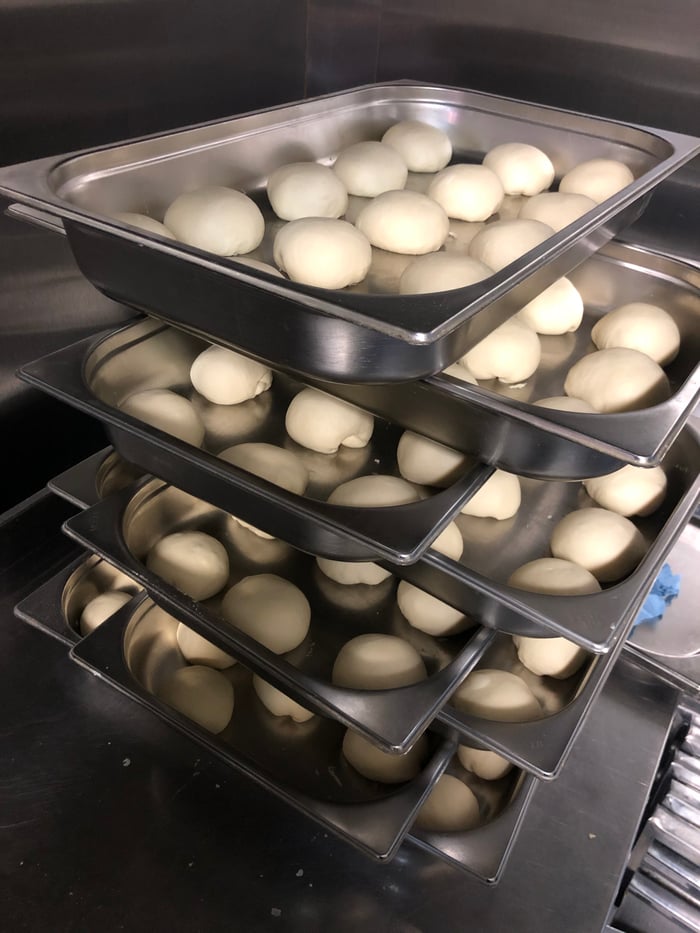 Fresh bread made in-kitchen. Photo: What the Pitta!
Introducing veganised doner kebabs to London is a big, bold move. Can you share some challenges that the restaurant has faced along the way?
COVID is the most obvious stress. Luckily, we were a deliverable product and are already doing quite good on delivery. But after COVID, to be honest, we always had quite a good time. Things were growing and were picking up nicely each year, and we were opening one or two stores.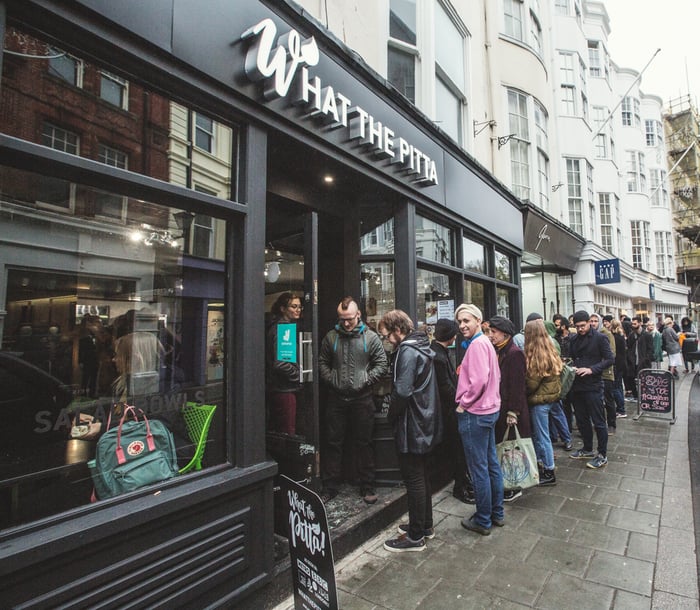 Photo: What the Pitta!
Because of the way of living kicking in, people are starting to try out these diets. We were seeing a steady growth until COVID kicked in and put everyone on the back foot. We had to switch around. For example, all our lunch trade disappeared as people weren't coming, and then deliveries picked up. But then, because of deliveries, you've got high commissions on the platform. So I think although COVID was a huge hit for us, it helped us tighten up a lot of the processes. So that was probably one of the biggest stressors.
You've won many awards over the years; how do you maintain the consistency of the brand overall?
With the awards, it's great because many of them come from other customer nominations or votes, or just the choice made by certain companies. I've always managed social media for the company. It's something I've been passionate about, trying to post every single day and communicate with our customers, and make sure that people are seeing us. But a lot of our traction comes from our customers creating the content or influencers visiting us and sharing great reviews.
Because we're a product, I try to be as communicative as possible to let people know they're a part of our growth journey, and see that we're human beings behind the brand.
We don't go out every year and have a strategy for winning awards; we go out and say, make bloody good food and be nice to the customers. And that often helps us win some awards. So who can complain about that?
The plant-based scene in the UK is coming up with lots of new, exciting eats. How does your brand compete with other new vegan food establishments in the market?
When we started coming up, I remember being in a little food market, and you've got vegan fried chicken, you've got pizzas, you've got us with kebabs, and people with fancy burgers. And then, in 2022, we are competing with McDonald's, Pizza Express, Pizza Hut, and Dominoes.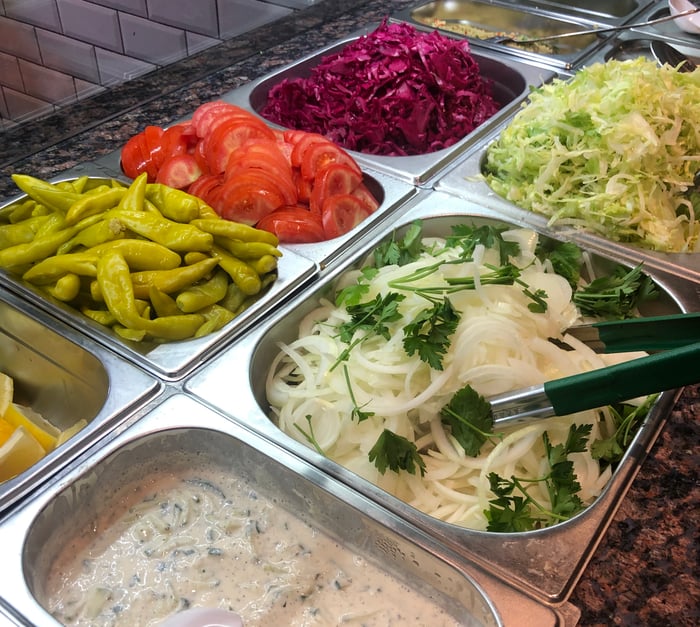 Photo: What the Pitta!
But our product is also specific in the way we make it. Many places aren't going to spend time rolling the bread out because that's not commercially viable enough.
So I think we've found our niche. If anyone wants a vegan kebab, we're the place to go. If somebody wants a vegan burger, there are several places you can go to and the competition is quite hot. Obviously, that makes everybody improve what they're doing. We can't just think, "Oh, we're in a different market ourselves because there is competition everywhere."
Competition will always be there and you can't control your competition – but you can focus on yourself and be as good as you can. Customer service is so underrated in some ways, and experience is everything.
You've recently won the title "Best takeaway in London" for the British Takeaway Awards. It's also the first time a vegan dish was awarded. How do you feel about this?
Yeah, that was amazing. When we got the invite for the nomination, we bought a nice evening out for the team to celebrate.
Above all, it is quite funny that we're the one vegan kebab place nominated and the rest were heavily meat-based. And I think when we won, it was quite a bit of a shock, like, holy, and I didn't expect that. I think it probably confused many people in the audience or at least made them think, well, "what the hell was a vegan kebab?" And should I be putting one in my kebab shop?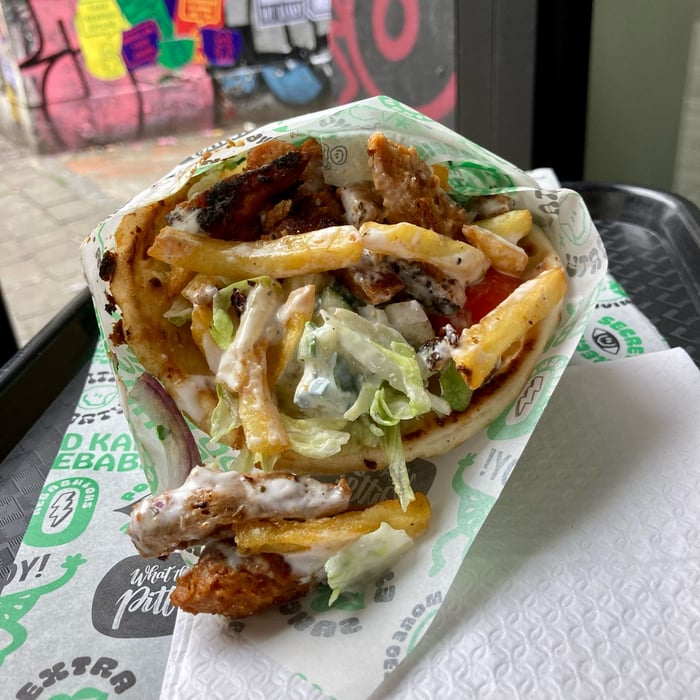 Vegan gyros. Photo: @asiayportia
We got to meet Sadiq Khan, and it was great. The problem was that just after we won, we went straight into lockdown… it was kind of like a high, we're the best kebabs, and then oh no, now you got to close all your shops.
Do you have any tips for entrepreneurs in this industry?
If you've got a great food idea, find a little market or find something that's very low-cost that you can start with. It might just be like how we started in those little vegan markets where you pay a set fee for your table. You bring your food in, serve it, and see the customer's reaction.
If customers are eating your food, and they come back to your store and say, "I don't know what you did there. But that was amazing. I can't believe they're so good. Where are you going to be next week?" Get the cues of the customers. Because if people are amazed by it, then you might have an idea there.