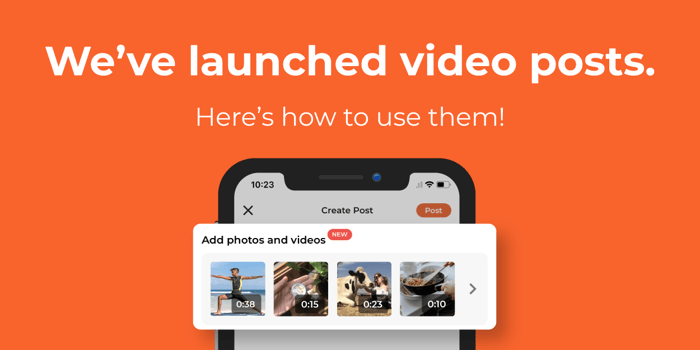 A few months ago, we introduced social posts that allowed us to communicate and create awesome content on the platform. We loved seeing all of you engage and create your posts as well.
Here's more great news: video posts have just launched! It's a great way to enhance your experience on the app. Now, you can create and share a 60-second video to your followers. Some of you might have noticed this new update but may not know how it works. We're excited to help you get started with this brand-new feature.
How to make a video post:
Step 1: Head over to your feed. At the top, you will see a rectangular box titled, "Share something with the community."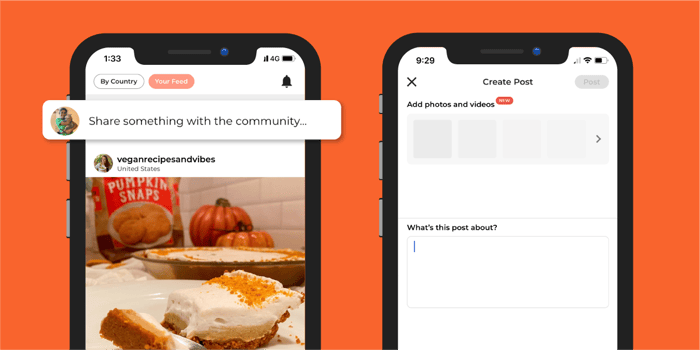 Step 2: Tap on the box, and it will bring you to the Create Post page.
Step 3: Select a video or a photo you want to include in your post. Here, you can select multiple videos as well. Click on the box "Done" once the final selection is made. At the bottom, write the caption in the text box.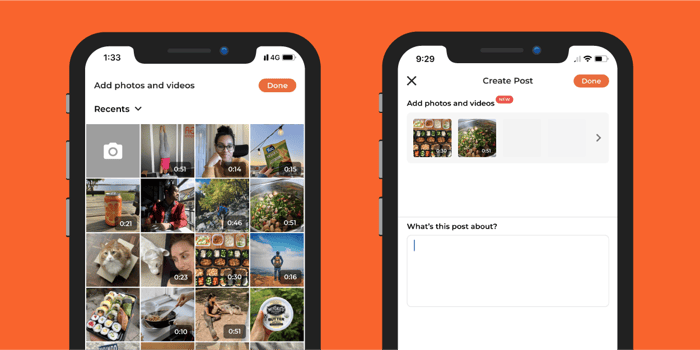 Step 4: Similar to articles, videos can have a link in the text box.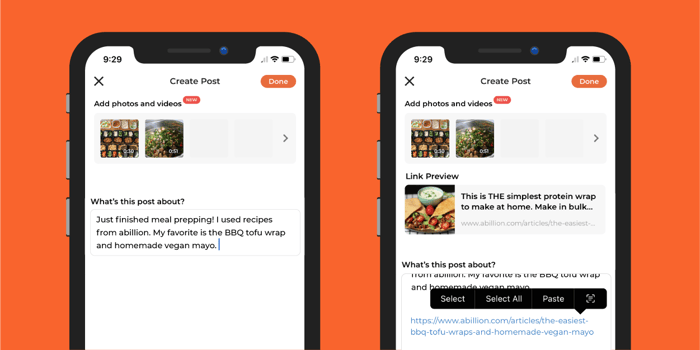 Step 5: Once you're done, click on the "Post" icon on the top-right corner. You've made your first video post!
Need some inspiration? Some ideas to create your first video post:
1. Share a funny video of your pet or pets, and tag us in #petsofabillion.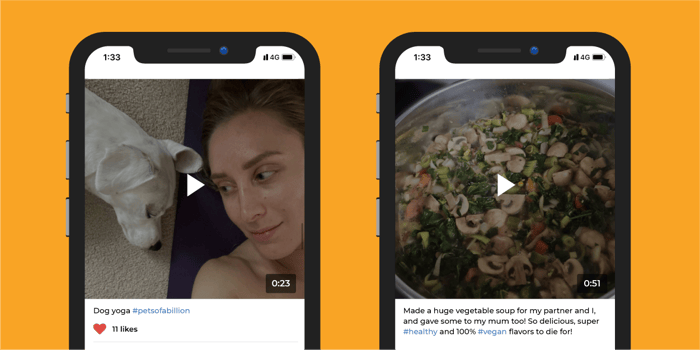 2. Share thoughts on something you've watched and inspire the community.
3. Share with us tips and tricks that you've learned in your vegan journey.
4. Share with us a peek into your fitness journey.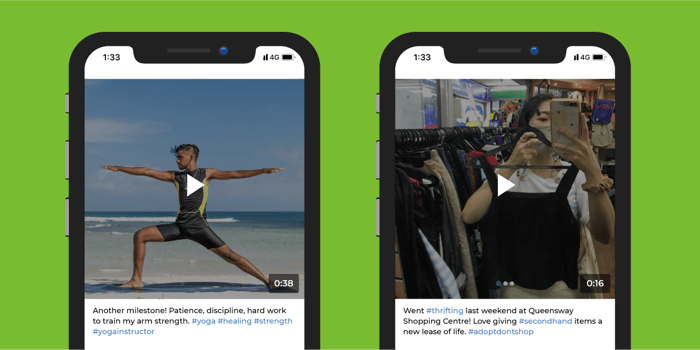 5. Share a video of a vegan event or a cool festival you've attended.
6. Share a scenic view of your neighborhood or city.
7. Share a food or a product review.
8. Share a travel throwback video or your favorite moments from a holiday.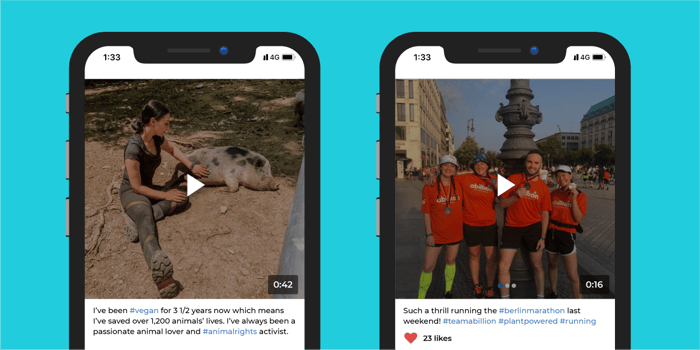 9. Share your favorite show or a documentary that you've been binge-watching.
10. If you're a vegan makeup guru, share with us your makeup looks.
We're excited to see your first video post!