Transitioning to a vegan lifestyle is a journey, and at some point, many of us have either second-guessed ourselves or are struggling to stay vegan. If you find yourself at a point where you start thinking that being vegan is hard, these five tips will help you stay vegan long term.
Re-connect with your reason
This one is important. Take a moment to remember why you chose to do this in the first place. What was your motivation at the time? Ask yourself what has changed. Consider making a motivation board or keeping a note on your phone with all your reasons handy to refer to whenever those doubts come up.
Doing will help you get clarity on what you want and give you the confidence to walk on the path you have chosen.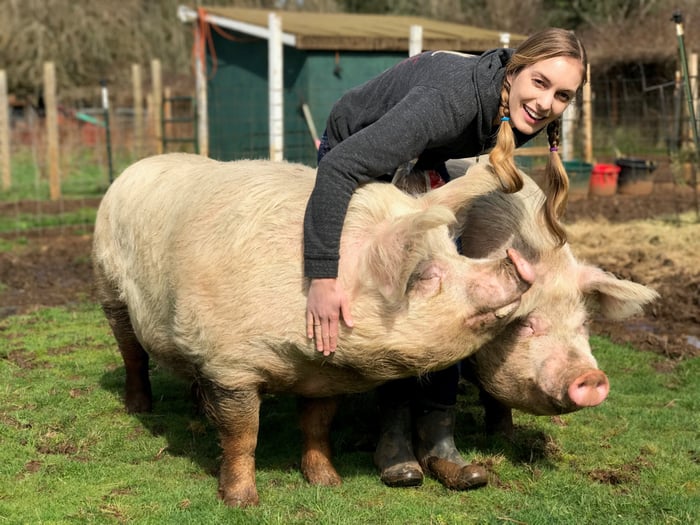 Pic: Out To Pasture Sanctuary
Be aware of your mind's stories
Human minds are flighty creatures. We create stories for ourselves. Do you find yourself staying in your warm, snug bed on a cold rainy day for 'just five more minutes'? The stories that we tell ourselves have the power to shape our decisions.
Being aware of these stories will help you combat them. Is your mind telling you that you miss dairy/meat, or that it is too hard to find vegan-friendly food around?
Acknowledging these thoughts will help you figure out how to deal with them.
Form friendships with vegans
You are who you hang out with. When you surround yourself with like-minded people, it becomes easier to follow this lifestyle. Since the people that you hang out with are on the same journey as you, they can become your cheering squad! There are others out there for whom living a sustainable lifestyle is as important as it is to you. You may discover fascinating facts, places that serve delicious food, or great sustainable shopping options. These interactions can be a great source of motivation.
If you don't know any vegans around you, join various online platforms that would help you connect with others. These sites will help you look for and join local vegan groups. If you don't find any online groups that are interesting enough, you can start volunteering at your local animal shelter or sign up for a beach cleanup. You can also look at vegan influencers on popular social networking platforms to get inspired. They'll introduce you to different recipes, products, hacks, and much more.
Friends and food make everything better, surround yourself with more!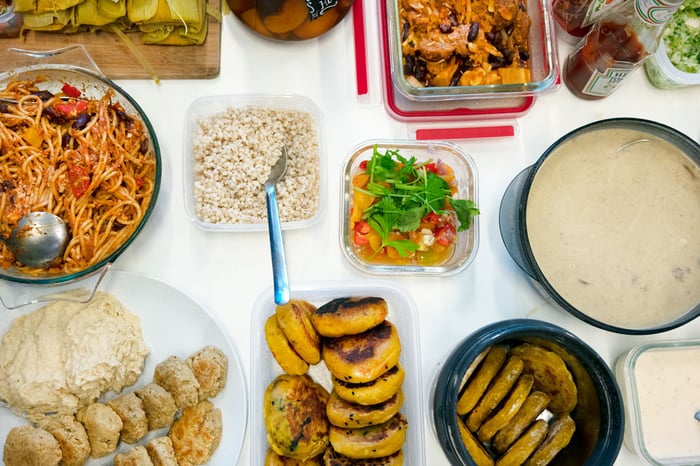 How about hosting your own potluck? Be inspired by our collection of vegan recipes here.
Find great recipes and restaurants
Many who have taken the first step in their vegan journey feel that they have fewer options available to them.
If you feel like eating out, many restaurants serve vegan food options or may be willing to make substitutions for you. You can explore restaurants that serve Indian, Ethiopian, Greek, Italian, or Middle Eastern food as these cuisines are vegan-friendly. If you don't feel like trying out unfamiliar cuisines, you can still continue enjoying all your favorite dishes. These days there's a plant-based alternative for almost every dish! You can also don your chef's hat, take this opportunity to be creative, and come up with your own recipes. The options are out there; you just need to look for it. abillionveg would be especially useful to look for vegan dishes and products.
You can also check out vegan food bloggers who cook amazing dishes; you'll start drooling just looking at some of their creations. Some of our favorite vegan bloggers include Pick Up Limes, Cheap Lazy Vegan, morethanveggies, and Vegan Richa. Do you have a favorite vegan food blogger? Be sure to let us know about them in the comments below.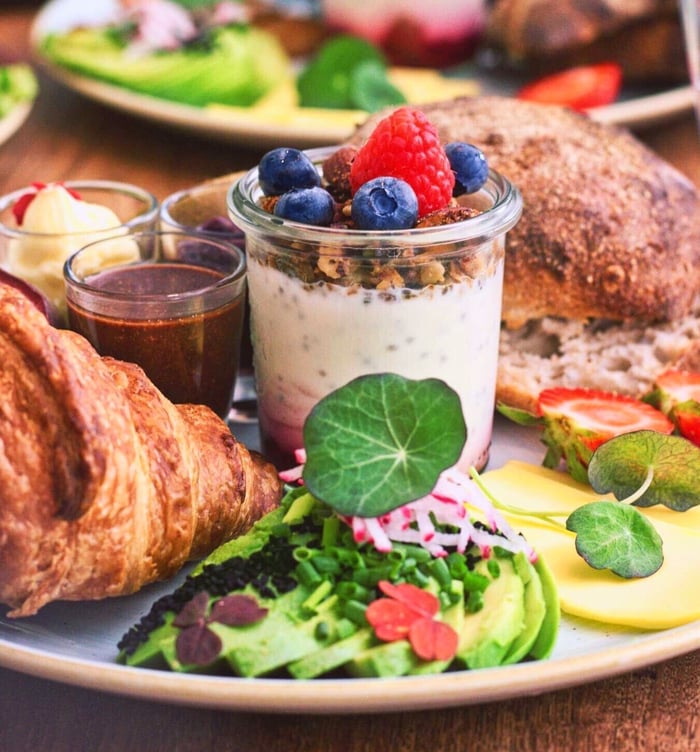 Komplet Deluxe served by Kaf restaurant, reviewed by @spirendeveganer
Keep yourself updated
Veganism is a conscious lifestyle choice that is born out of passion, which is why it is important to stay knowledgeable about things that are happening within the community. You can do so by looking for articles, blogs, books, and documentaries that resonates most with you.
Some Suggestions
Environment:
Documentaries:
Books:
Animals:
Documentaries:
Books:
Health and Nutrition:
Documentaries:
Books: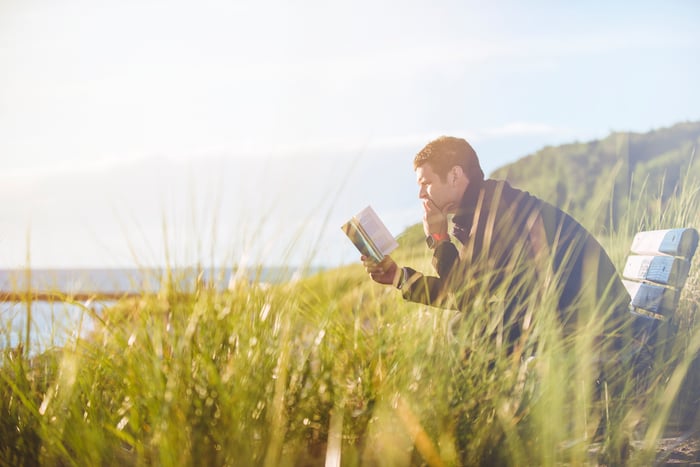 These points will also come in handy if you're only just starting out by being a vegan on certain days of the week or you're thinking about continuing your Veganuary challenge but are still on the fence on committing to it full time.
Following a sustainable lifestyle can sometimes be tough, but we're here to support you. Remember to be kind to yourself. It's okay if you slip; nobody is perfect. The important thing is to keep going and not give up!
What are your tips on staying motivated? Share them in the comments.