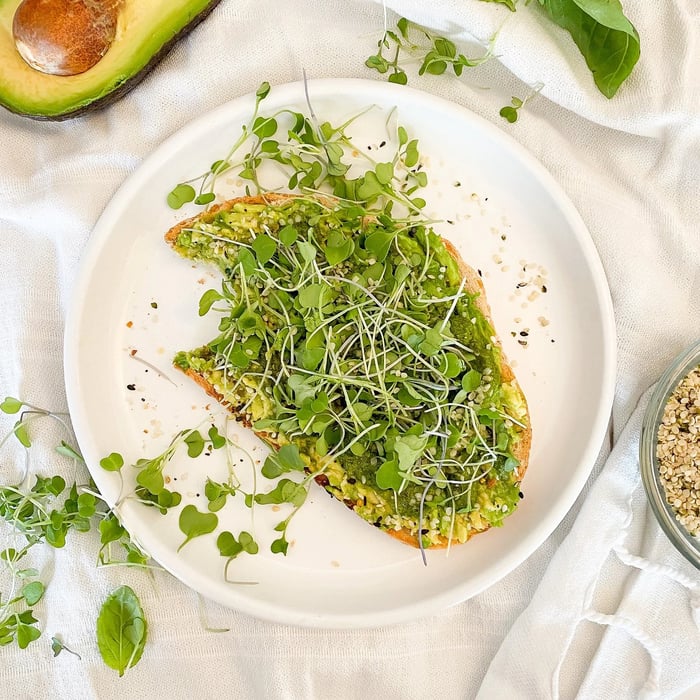 Photo: Sarah Ottino
The perfect way to start your morning! This avocado toast is loaded with nutritious ingredients that will help kick-start your morning without making you feel overly stuffed and tired. It's also the perfect afternoon snack to hold you over until dinner. This toast is bursting with flavor and can be easily customizable with any other greens you have in your fridge. Try this simple plantbased snack and let me know your thoughts in the comments!

Ingredients:

1 slice of fresh sourdough bread (I used The Rustik Oven)

1 tbsp vegan pesto (I used Trader Joe's)

1/2 avocado

1 tbsp sprouted hemp seeds

1 handful of microgreens

Directions:

Toast your slice of sourdough bread.

Once toasted, top with avocado and smash it with a fork.

Add a drizzle of the pesto and blend it in with your avocado.

Top with hemp seeds.

Top with microgreens.

Enjoy!