Photo: macrovector
Recently, several plant-based companies have found huge success using crowdfunding as a platform to raise money directly from their customers. Crowdfunding enables companies to test the waters to see whether their ideas have merit without taking on large amounts of financial risk.
In June 2021, Spanish plant-based brand Heura Foods offered its community a chance to own equity in the company for as little as US$20 through a crowdfunding campaign hosted on Crowdcube. The company eventually raised almost US$4.8 million from more than 3,000 investors within 24 hours, surpassing its target of US$1.1 million.
Similarly, consumers put their money on UK-based Meatless Farm. Two thousand of them committed over US$2.7 million within the first 6 hours after the campaign went live. It smashed the initial target and is among the top 6% of largest fundraisers on Crowdcube.
Although it takes time to raise funds through crowdfunding campaigns, some founders find it easier to go to fans and customers than to pitch to institutional investors. We spoke with Jo Candy, Head of PR, Crowdcube. Candy posits, "Vegan businesses have big communities of people who believe in the plant-based revolution. Crowdfunding enables these businesses to turn their customers/communities into shareholders who want to back businesses they believe in and become a part of that revolution."
An equity crowdfunding campaign allows small businesses to sell a portion of their business in exchange for much-needed capital. The share an investor receives is based on the size of their investment. Equity crowdfunding gives businesses a chance to potentially source cash from a large network, gain brand ambassadors, and increase visibility for their brand.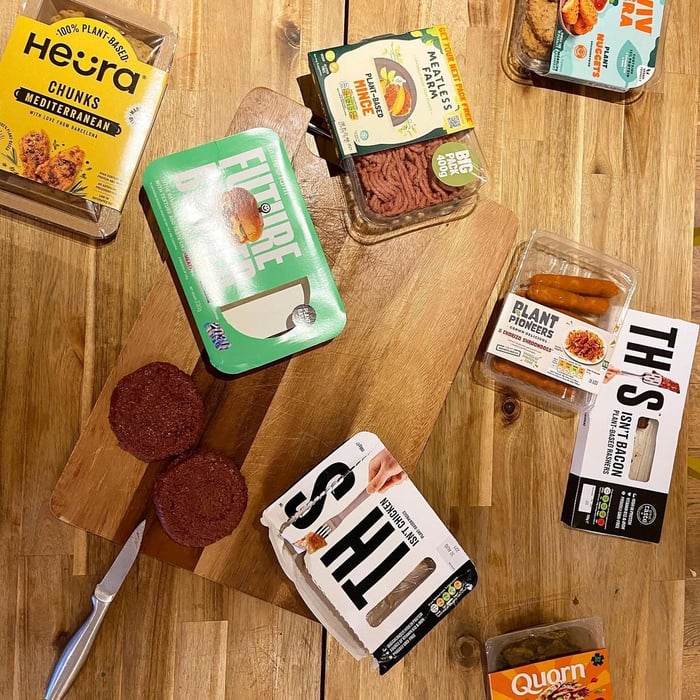 Photo: Heura Foods
There are several platforms that have made it easy for businesses to crowdfund. One to watch may be Vegan Launch, a newly launched dedicated platform for vegan businesses aimed to bring investors and vegan entrepreneurs together. Vegan Launch claims to be the first vegan public investment crowdfunding platform, allowing the public to invest in a wide range of vegan startups. Based on their analysis, it was identified that only 1 out of every 200 vegan startups seeking capital receives funding through traditional investment routes. That is less than 1%. Vegan Launch allows investors to spread their risk by creating a diverse portfolio with a minimum investment amount of as little as $100.
The equity crowdfunding platform Seedrs allows non-accredited investors from the EU and UK to invest in startups for as little as €10. Plant-based meal delivery company allplants raised US$5.2 million from 1,857 investors on Seedrs in March 2020. At the time, it was considered the largest crowdfunding campaign by any vegan business on this planet. In contrast, UK-based brand THIS smashed records by becoming the fastest ever campaign to hit US$1.7 million, also on Seedrs.
Crowdcube, the platform used by both Meatless Farm and Heura Foods, was started in 2011 and has helped 38 vegan companies since its launch. "So far this year, we've already raised more money for vegan businesses, and from more investors, than any other year, and it's only July," Candy tells us." In total, more than US$17 million has been invested into vegan businesses via Crowdcube from over 10,000 retail investors."
The increase in plant-based consumer product crowdfunding campaigns clearly indicates strong growth and interest in this sector from consumers who are looking for more sustainable options. If you're a young business looking for funds, with perks like increased visibility and brand awareness, then crowdfunding is a great way to get started.