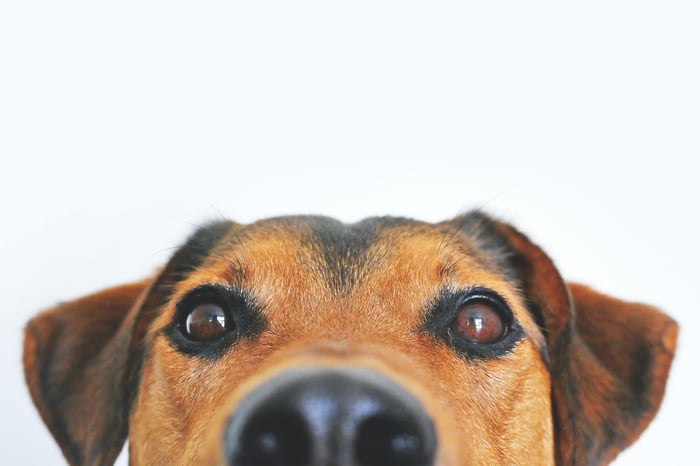 Historically, many animal species have been domesticated by humans to serve diverse purposes, from protection and companionship to food and labor. The big question now is: as vegans how do we view this domestication, especially when it comes to our beloved pets?
Author Stephen Budiansky believes that we "saved species from extinction by domesticating them and that animals chose domestication, preferring the comfort of captivity to the dangers of the wild". This misguided thinking defines the traditional view of domestication.
Through domestication, wild animals are taken from their natural habitat, and through selective breeding, in captivity, they become dependant on humans for all their needs. From where they sleep to what they eat, their lives are programmed to accommodate ours.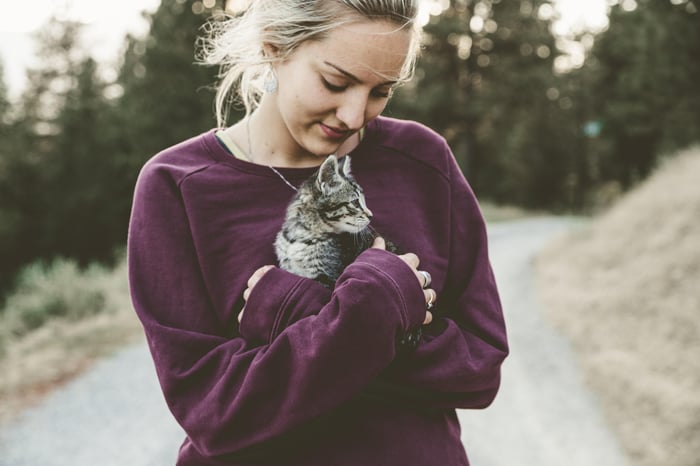 The first animals to be domesticated were goats, dogs, and cats, and then larger animals such as oxen and horses, which were used for transportation. Herbivores are the easiest animals to domesticate because they don't require humans to kill other animals to feed them.
Evolution is a one-way ticket. Animals have been bred to promote certain traits, over time these animals are entirely removed from their wild ancestors. Dogs, who were initially domesticated from wolves to assist humans in hunting, are now an entirely different species. There are over 340 domesticated dog species, and most of them now live in our homes and have become integral parts of our families.
Domestication is a done deal, there's no going back. Dogs and cats are now our pets. They brighten our lives by simply being there for us and showing us love. Let's face it, when you come home from work and see their faces, you don't think about the negative side of domestication.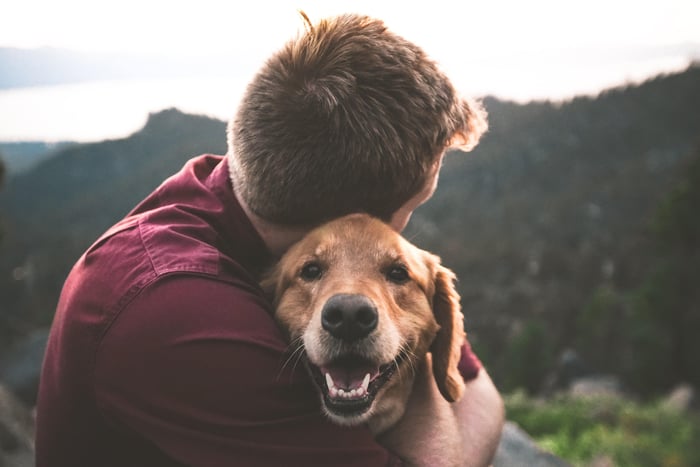 Due to the surplus of cats and dogs artificially engineered by centuries of forced breeding, there are over hundreds of thousands of pets abandoned each year in the UK alone! Most don't receive the care they need. We have a moral obligation to care for these animals. Instead of buying animals from breeders, we should adopt strays from shelters.
No, we can't reverse domestication, an abandoned dog in the street can't return into the wild. The dog's DNA and instinctive traits have changed. We have changed the natural environment to one in which they can't survive without us.
As humans, vegans and non-vegans alike, we have a moral responsibility towards all animals. Whether it's a beloved pet safely at home, or an abandoned stray at a shelter, we should love and care for all domesticated animals to the best of our capabilities. This is our obligation.
We made them, and we now need to be on their side. #Adoptdontshop
You can follow Anca-Monica, the author of this article, on Instagram. She posts regularly about vegan and sustainable fashion.