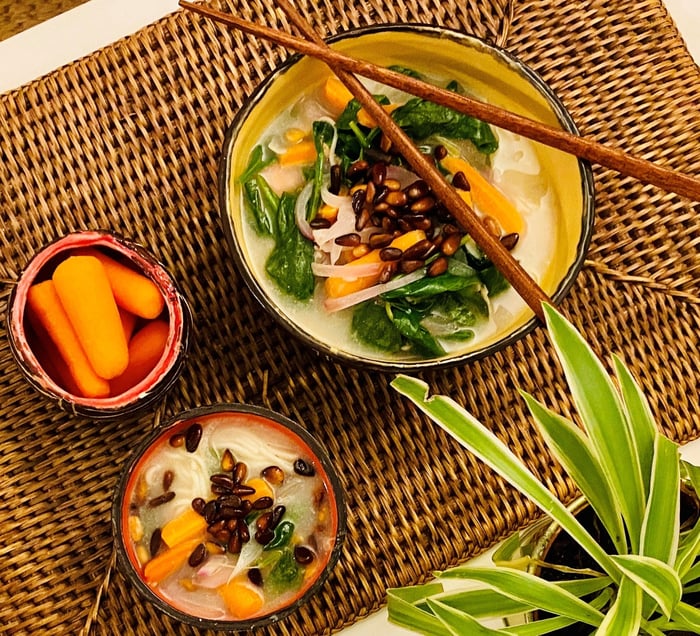 Try this unique fusion ramen recipe today!
Ingredients
1 onion
1 cube of vegetable stock
3 tbsp of olive oil
3 big carrots (or as many as you like)
1 tbsp flaxseed powder
1/3 cup fresh lemon juice (or better to start with less and increase as per your taste)
2 cloves garlic
2 tbsp tahini
Handful of pine nuts
Vegan Ramen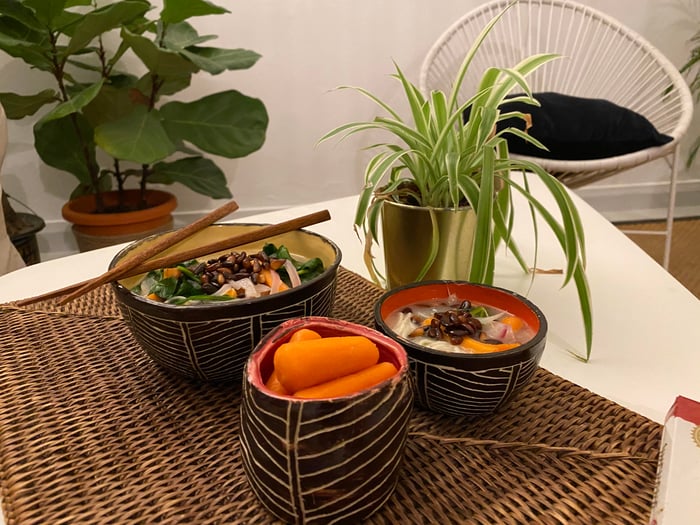 Method
1. Prepare ramen on the side (on its own) as per the package instruction.
2. Cut the onions and sauté them with olive oil.
3. Add thinly cut carrots once the onions are translucent.
4. Add enough water to make the broth.
5. Add the vegetable stock cube to get the flavor.
6. Add the flaxseed powder, fresh spinach leaves, and lemon juice.
7. Crush 2 cloves of garlic and add it to the broth.
8. Stir in 1 big spoon of tahini and a drop of pomegranate molasses. You can skip the molasses if you find that the broth is too sour.
9. On the side, heat a pan and roast a handful of pine nuts. They roast quickly so need to be quick and stop the fire as soon as the pine nuts start turning red.
10. Start plating by adding ramen to a bowl. Pour the "soup", and garnish with roasted pine nuts and serve hot.