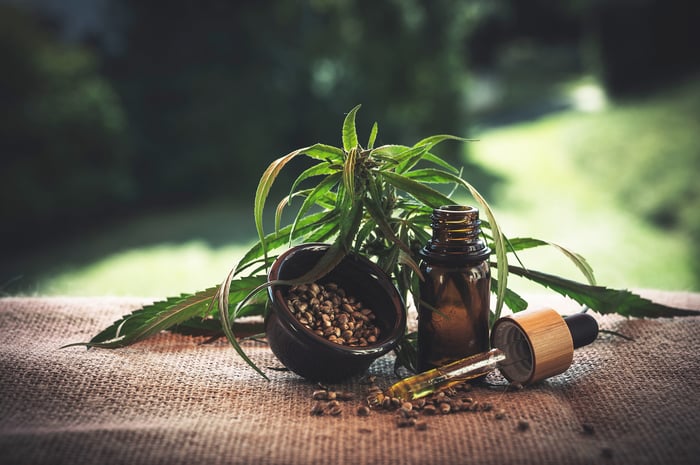 Photo: Julia Teichmann from Hinterland co.
Cannabidiol (commonly known as CBD) has quickly risen in popularity, from athletes to bloggers, it seems like everyone is talking about or touting CBD. Today's market ranges vastly from benefit-packed tinctures and topicals to food and pet items. CBD is everywhere, and it's only the beginning. Unfortunately, education has fallen short behind the mass production of CBD products. We're going into the good, the bad, and the ugly so you can learn what CBD is, how it works in your body, and how to find the right CBD product.
What is CBD?
CBD is derived directly from the hemp plant. "Hemp" is a term used to classify varieties of Cannabis that contain 0.3% or less Tetrahydrocannabinol (THC) content. Unlike its cousin THC, which is the major active ingredient in marijuana, CBD is not psychoactive.
A cannabis plant produces over 100 compounds (cannabinoids), and CBD is one of these compounds. The passing of the 2018 Farm Bill decriminalized the farming and use of hemp products that contain 0.3% or less THC in all 50 states of the United States. Since decriminalization, researchers have been able to conduct more studies, better uncovering the plant's potential. CBD is now used for a diverse range of reasons, from promoting relaxation, overall muscle, joint, and digestive health to supporting the immune system and cognitive function.
Hemp's legalization has increased the number of companies trying to make a quick buck off unsuspecting consumers. With new companies popping up every day, it's difficult for people to find products they can trust.
How does CBD work?
The Endocannabinoid system (ECS) is present in our bodies and helps maintain homeostatic balance. Homeostasis is the concept that conditions have to be just right for our cells to maintain peak performance. Studies have shown that the endocannabinoid system can be easily thrown out of balance—the toll of our hectic lifestyles only aggravates this balance further.
CBD works to bring the balance back into our bodies by prohibiting the breakdown of our endocannabinoids, communicating with ECS (CB1) receptors, and by ensuring that every network in the body can operate in the best manner. This reason is partially why CBD works in different areas of the body.
How to choose the right product?
You may wonder what to look for and what to avoid when evaluating different CBD products. Especially when the majority of CBD products sold today are inaccurately labeled, resulting in tons of 'snake oil' filled shelves.
This article provides some tips for finding the right CBD product based on proven efficacy and trustworthy ingredients.
Quality
Looking for brands that use single-origin hemp (one farm) is a great place to start when looking for quality CBD products. Next is checking if the product has undergone triple-lab testing, which tests for around 20 contaminants. This test is known as the industry's baseline for safety. Many products will contain a certificate of analysis on the packaging to reflect the triple-lab testing results.
If you're looking for brands that go above and beyond COAs, The Clean Label Project™ (CLP) is a great resource. They conducted a study on the 208 top-selling CBD products, testing for 130 harmful contaminants and toxins, including lead, mercury, antibiotics, BPA/BPS, and volatile chemicals. The results of the study were astonishing. The top 10 selling CBD brands tested averaged 1,091 parts per billion of plasticizers and 34 parts per billion of lead—nearly 6x the FDA's "safe limit" of 5 parts per billion in drinking water. To date, CLP has given its Purity Award to four CBD brands who've passed their rigorous testing.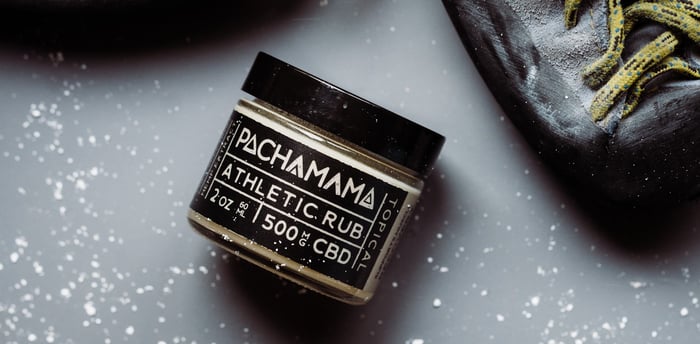 Photo: Pachamama.
Efficacy
The two most common forms of taking CBD are by ingestion and topical application. You may wonder, "when should I turn to one method over the other?" Topicals are formulated to assist with isolated muscle aches, and pains and ingestibles are absorbed directly into the bloodstream to help with overall muscle and joint health, relaxation, and cognitive function. While both the topical and sublingual administration of CBD offers points of entry into the bloodstream, using ingestible CBD products like vegan-superfood infused tinctures and tapioca-based vegan gel caps offer the most interaction with your body's endocannabinoid system.
With these two tips, you're well on your way to finding the CBD product that suits your need. Let us know in the comments if you use any CBD products that you love!