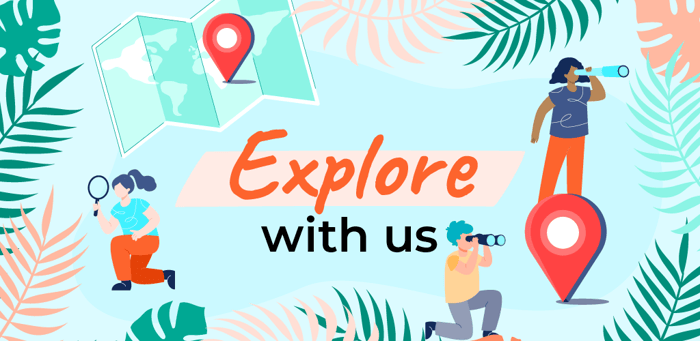 Folks of abillion, you've been asking for improvements to find content created by our amazing community and we heard you. We are excited to unveil our Map and Search pages which make finding sustainable content a better experience.
Find food with our interactive map
We've rolled out a new map that helps you search for the best dishes in restaurants around you. Tap on the map tab to see the top 10 best dishes near you. Then, zoom in to see more dishes or scroll through the dish carousel on the bottom to compare your options.
Search for anything in a new tab
On top of that, you can now find our community's best in a single search. We've improved our search function and dropped it in a separate tab so you can easily find anything, all the time. Select from any of our eight category chips, including products, dishes, marketplace, posts, articles, and more. To browse content altogether, tap on the All chip to discover to find our highlights.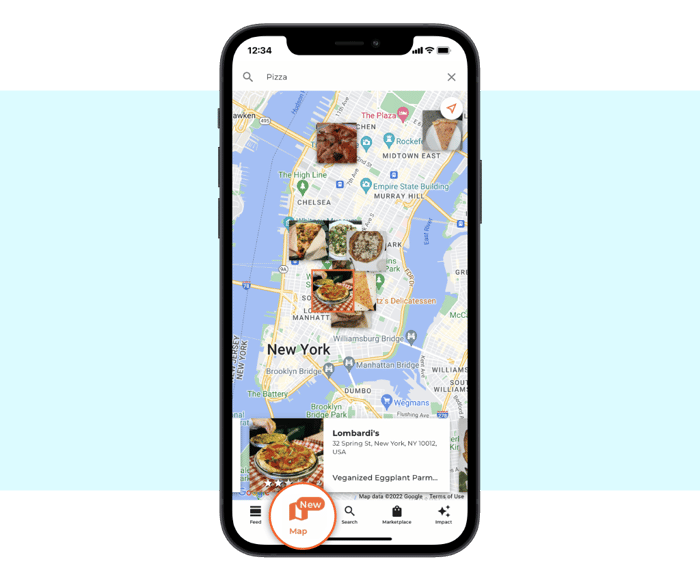 How to start searching
If you're looking for someplace to eat near you
Step 1: Tap on the Map tab on the bottom navigation bar.
Step 2: Type the food you're looking for in the search bar. For example, try 'pizza.' As soon as you finish typing, available dishes around you will be displayed on the map automatically.
Step 3: Browse the dishes around you, by tapping on the image inside the map or scrolling through the carousel cards. If there aren't many options around you, a banner will appear that lets you 'find more' dishes in a larger area.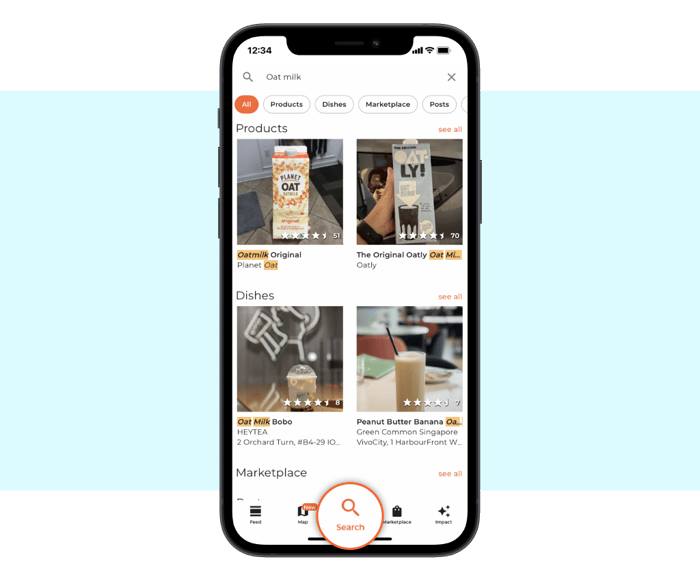 If you're looking for products, recipe ideas, lists, members, articles, or more
Step 1: Tap on the Search tab on the bottom navigation bar.
Step 2: Type the product or content you're looking for. For example, try 'oat milk.' When you stop typing, content related to your search item will instantly appear.
Step 3: Check out all the interesting results we fetch for you, including hashtags and even members you can connect with.
So, what are you waiting for? Everything is right at your fingertips. Go ahead and try our new Map and Search pages for yourself.
We are striving to improve your experience continuously. Help us do better by providing your feedback to contact@abillion.com.