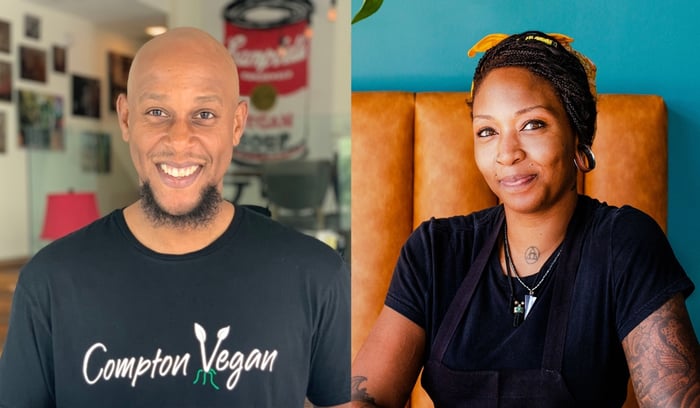 Lemel Durrah from Compton Vegan and Mimi Williams from Counterpart
Over the last seven years, the number of Americans who identify as vegan has gone up by 500%. More and more restaurateurs are opening up vegan establishments. However, the COVID-19 pandemic has impacted both big restaurant chains and hole-in-the-wall eateries across the United States. Restaurants have been forced to change operations, cancel gatherings and even close. According to an online survey of US restaurants by abillion, nearly 64% of businesses saw a revenue loss during this pandemic. One-third of vegan restaurants surveyed said that they were in danger of closing.
In a bid to help vegan restaurants through these times of distress, abillion has set up a Save Vegan Restaurant Fund and has committed to donating up to $1 million to vegan restaurants in the United States. To learn more about the campaign, visit here
abillion spoke to the owners of Compton Vegan and Counterpart, two restaurants located in Los Angeles, about their journeys—both their struggles and their successes. These are just two of the many amazing restaurants on the abillion platform. And while their stories are unique, many similar restaurants across the country have been dealing with the same pressure caused by the pandemic.
Compton, a city in California, is known for many things, including an over-abundance of low-nutrition, fast food options. While healthy food is difficult to find throughout the city, finding affordable healthy food is even more challenging. To change this, self-taught vegan chef Lemel Andre Durrah started Compton Vegan. His restaurant provides healthy and delicious comfort food that looks and tastes like everyday food—which lowers the barriers to convincing locals to step in and try his creations.
Customers love Compton Vegan's Jackfruit ribs, gumbo with vegan shrimp, and Buffalo Chick'n Mac made with a cashew-based vegan mac and cheese. House-made vegan chicken tops the menu, along with classic sides of collard greens, cornbread, and baked beans. "The buffalo shrimp Mac was BOMB! I've been plant based since I was 11 and biting into the shrimp was a TRIP! the texture is as spot-on as I remember and the flavor is delicious! The Mac was so good covered in buffalo sauce!! Love this dish," says abillion member @gnargnarbinks402.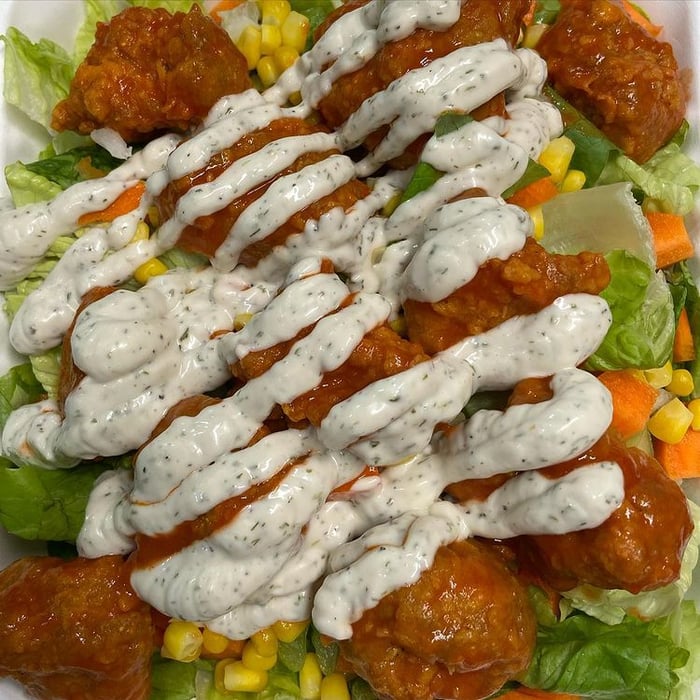 Photo of Buffalo Chik'n Salad from Compton Vegan
Born in Compton, Durrah moved around as a child - living in places like Virginia, Germany and Texas since his father was in the military. The idea of Compton Vegan came to him in 2015 after a 21 day biblical fast during which he was only allowed to eat food coming from the earth. They sold their first plate in 2017 and moved to West LA to set up a commercial kitchen in 2019.
Prior to the COVID-19 outbreak, Compton Vegan was on an upward trajectory. They went from doing pop-ups and festivals to having a place from which customers could come and grab a plate of their original vegan BBQ. "Our first day selling food out of our restaurant was the most memorable day. We weren't fully operational with the technology that we would later use to take orders, so it was one of the only days where we were able to really interact with our customers. Seeing their faces and hearing their excitement for us to finally have a place that they could come and support when there wasn't a festival or event made us feel super proud of our accomplishments.", says Durrah.
Unfortunately, the pandemic has forced Durrah to close temporarily. "When our lease was up, the owners of the building decided to raise the monthly rent. We never fully got a chance to experience the full effect of being a premier destination for vegan comfort food with the shutdowns and limitations for restaurants in LA County. We applied for every private and federal grant offered but unfortunately, we came up short and didn't have the funds to continue at the new monthly rate imposed by the owners of the building that housed our restaurant," says Durrah.
Despite the dire situation, Durrah is hopeful and believes Compton Vegan will come back with a bang. Currently, he's operating from a food truck and continues to do his best to provide delicious options in Compton and surrounding cities. "We're able to provide healthy and alternative options to individuals who don't necessarily have the ability to make the commute to West LA. And we are able to provide options to communities that are considered food swamps and food desserts," says Durrah.
Compton Vegan is currently crowdfunding to secure a new location in Compton, and they hope for a bright and prosperous future.
Counterpart, a restaurant in Echo Park, has also been forced to close due to the pandemic.
Counterpart owner and executive chef Mimi Williams believes in bringing whole, plant-based ingredients to the forefront of comfort food, including everything from handmade beet pappardelle and freshly prepared cheese to a tofu-based tiramisu for dessert. Williams took over Counterpart in 2019 and completely transformed it into a place that offered beautiful, fresh food straight from the ground. Counterpart veganized everything from smashburgers and pastrami sandwiches to banana bread and strawberry shortcake.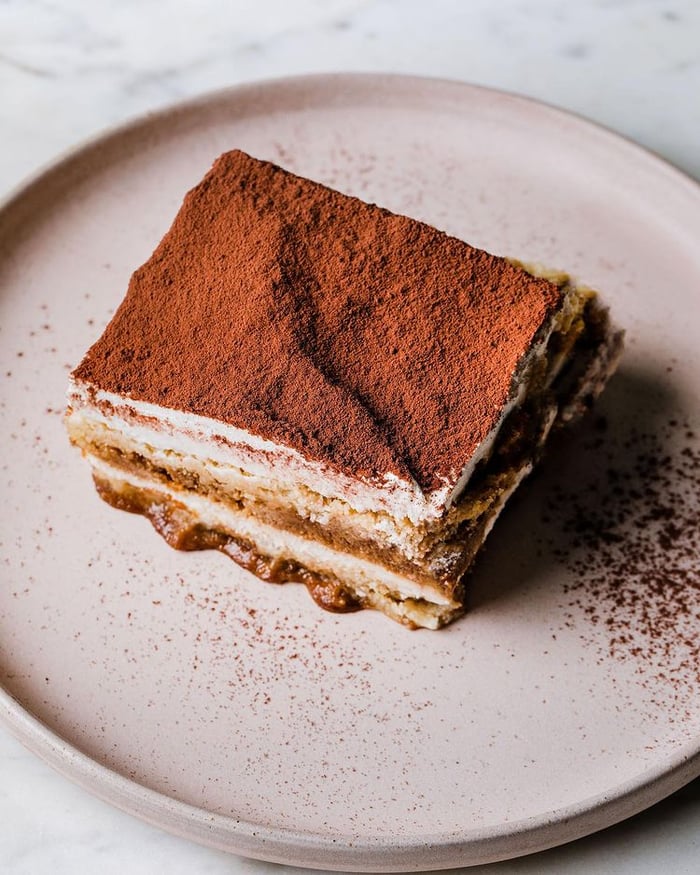 Photo of Trimasu from Counterpart
While Counterpart was becoming a locals' favorite spot, the pandemic hit them hard. "Unfortunately, due to the complete lack of government support for restaurants during this catastrophic time and without the support of Counterpart Vegan's landlord to create new sources of revenue, the restaurant is forced to shut down," reads the message on their website.
Counterpart was highly successful before COVID-19. "I enjoyed seeing regulars arrive each morning for their daily treat, whether that was for a fresh baked good or their favorite lunchtime meal. It was also a joy to introduce vegan cuisine to customers who stumbled in unknowingly, unaware of our cooking ethos. I loved watching their positive reaction to plant-based substitutes and seeing them return the next week," says Williams.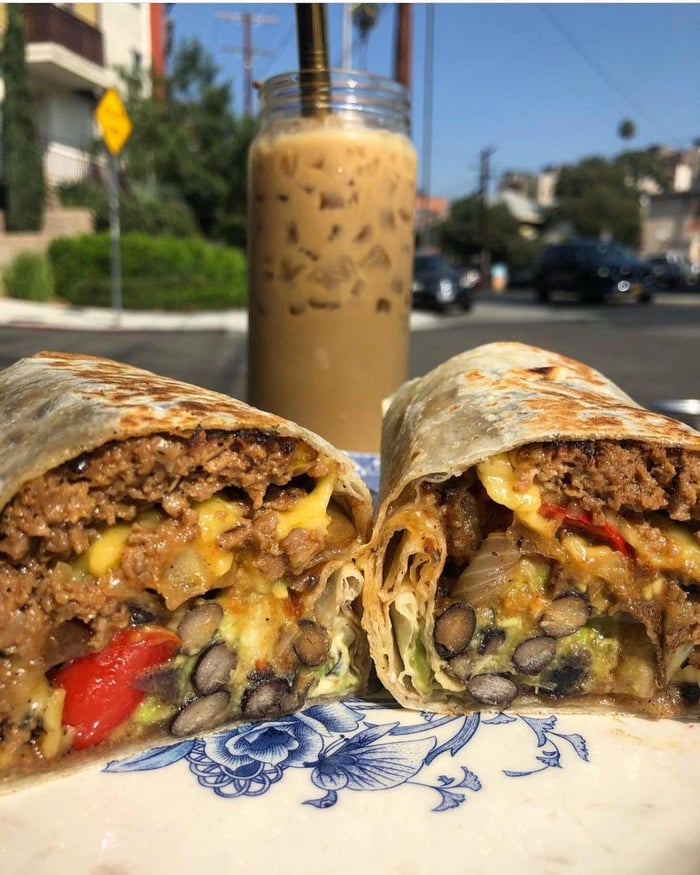 Photo of Counterpart Burrito with Impossible beef crumble
While last year was challenging, Williams and her team have stayed positive. "This resiliency, alongside our strong relationships that are still alive today, makes me hopeful of Counterpart 2.0!," says Williams. Counterpart is currently looking for a new space in Los Angeles that embodies its plant-based ethos. Williams is currently consulting at Bardonna in Santa Monica till Counterpart 2.0 is built. Like Compton Vegan, Counterpart is also raising funds—the GoFundMe page was created by the restaurant's staff and was initially a surprise to the very grateful Williams.
Restaurants like Counterpart Vegan and Compton Vegan have suffered greatly because of the pandemic. You can support restaurants like this and many more by choosing to patronize these restaurants and post dish reviews on abillion. With each review you post, we allocate $1 that you can use to donate to the Save Vegan Restaurants fund. The fund will be available in the drop-down list of charities within the app.
To enroll a restaurant into this fund, you simply need to review a dish at the restaurant and include #SaveVeganRestaurants in your post. For a restaurant, it needs to be a vegan restaurant that has claimed its listing on our platform. Restaurateurs can do that for free here. Find out more about the campaign here.