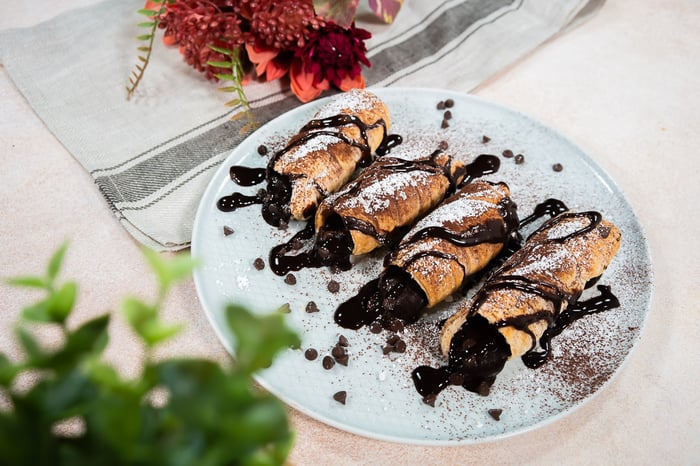 Cannolis are an Italian pastry in the form of tube-shaped shells of fried pastry dough, filled with a sweet, creamy filling usually containing ricotta—a staple of Sicilian cuisine. It takes quite a while to prepare traditional cannolis from start to finish.
Here's our healthier, faster and easier take on the Cannoli! We're using puff pastry sheets to save time and we're baking it instead without making a mess in the kitchen.
Equipment:
Oven
Food processor
Cannoli tubes (aluminum foil to make your own!)
Piping bag
Baking sheet/mat
Serves: 12 cannolis
Cannoli shells:
2 puff pastry sheets (I used the one from Borg's)
¼ cup unsweetened plant-based mylk
Cannoli filling:
½ cup of coconut cream
½ cup cane sugar
½ cup cocoa powder
3 teaspoons apple cider vinegar
¼ teaspoon sea salt
4 tablespoons non-dairy chocolate chips
Toppings:
-cocoa powder
Instructions:
Create a cannoli tube with foil. Ensure it's sturdy and is thick enough to ensure the filling would be enough. As long as it holds up, they're good to use! Any thicker will make it harder to remove after baking.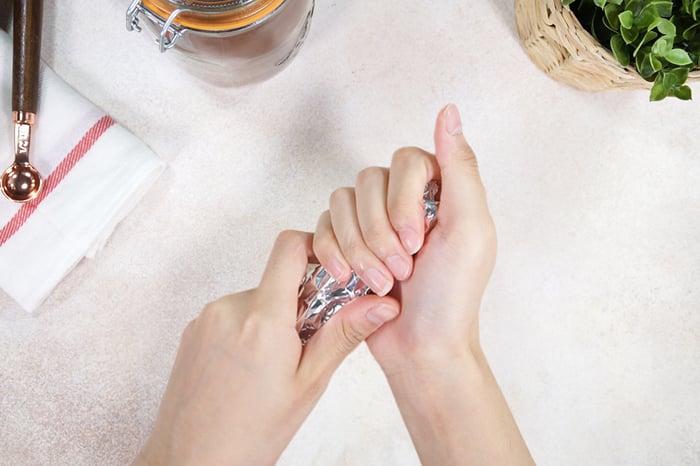 Brush the cannoli tubes with a bit of oil so the pastry won't stick.
Cut the puff pastry sheet into 6 equal pieces.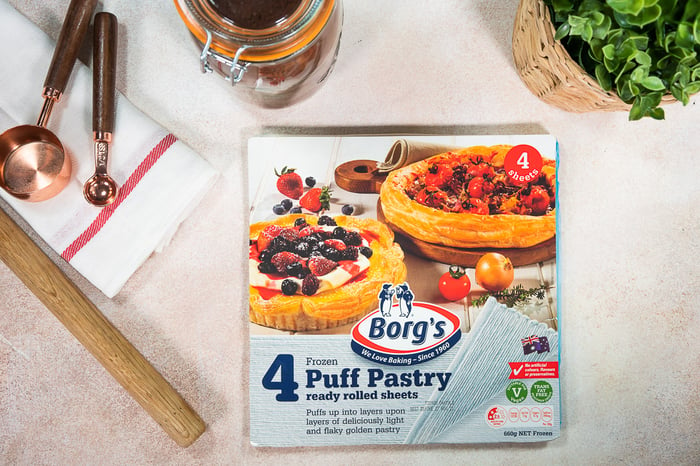 Wrap the puff pastry around the tube, overlapping the edges slightly.
Brush the shells lightly with plant-based mylk and place onto a baking sheet.
Bake for 25 mins to 30 mins at 180C / 356F.
While it's baking, it's time to work on the filling. Add everything except for the chocolate chips into a food processor, blend until soft and smooth. Then add the chocolate chips until well combined. The consistency should be thick.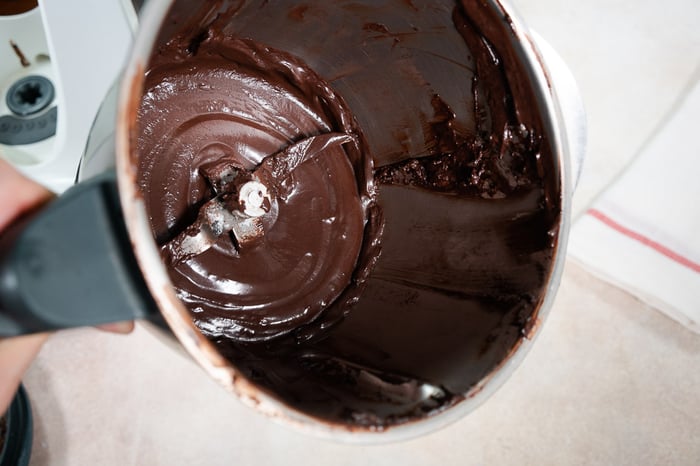 Put it in the fridge for 15-20 mins to chill and thicken.
Take the cannoli shells out of the oven and let them cool for around 10-15 minutes before removing them.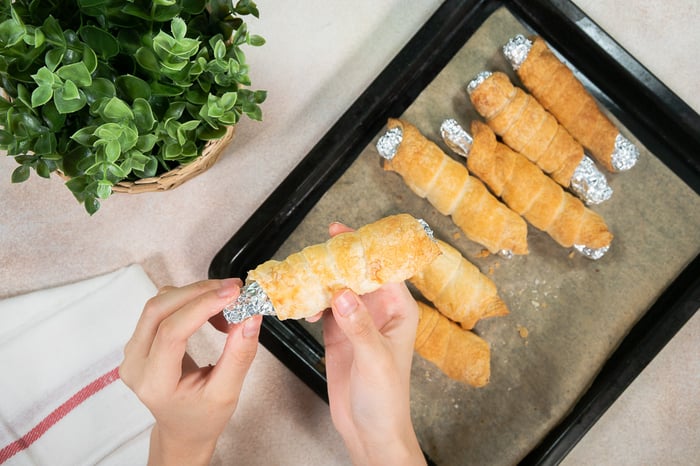 Using a plastic bag with a corner cut or a piping bag, fill the cannoli shell with the mixture on each side. It should be thick and able to stay when you plate it.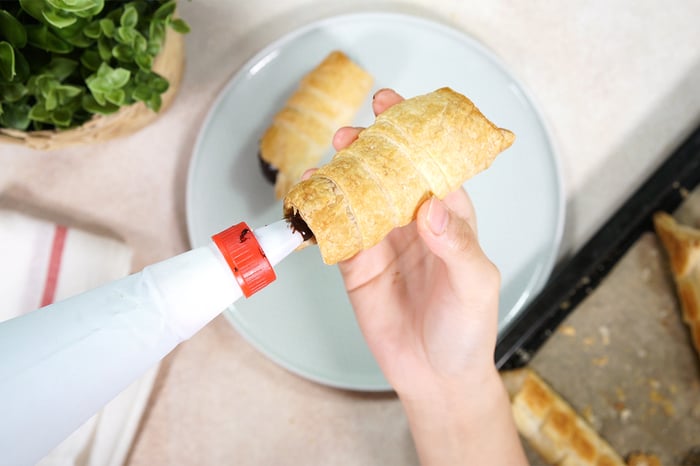 Edge the sides with chocolate chips to serve. Decorate it however you like with chocolate sauce, powdered sugar, or even more cocoa powder!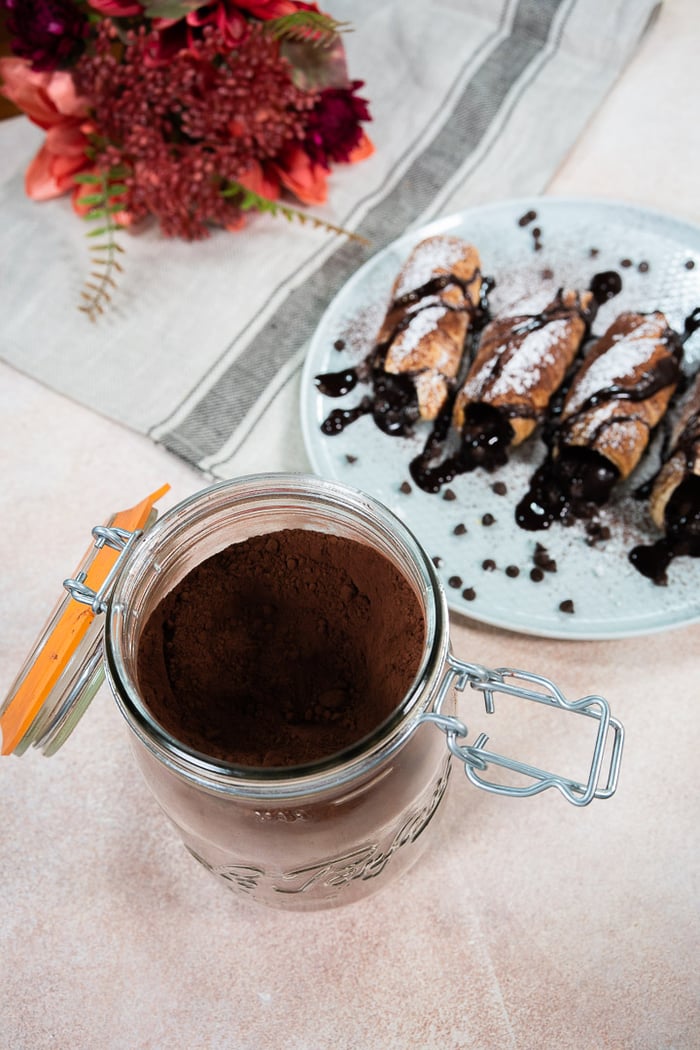 Notes:
Canned coconut cream will be best in this recipe; refrigerate before use to get the thick layer on top.
If the filling is still not thick, add increments of coconut cream by tablespoons until you get the desired consistency.