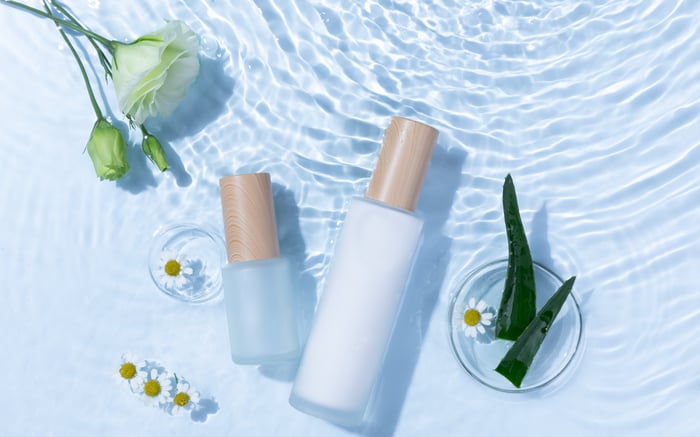 Don't you love that no animals were harmed while making your moisturizer? What about that feeling when you realize there's one less plastic bottle in the ocean thanks to your sustainable hand cream. The new era in the beauty industry is here and it's all about clean and sustainable beauty!
Our study of over 565k reviews on abillion platform reveals sharp growth in consumer interest for sustainable products. 26% of beauty reviews on the abillion app specifically mention ethics, sustainability, transparency, clean and non-toxic ingredients, and cruelty-free. But clean beauty is not just about nontoxic ingredients but is in search of transparency and ethical practices that help consumers make conscious choices.
Vegan, clean, natural, sustainable, organic, green beauty all these terms can leave you confused. But worry not, we are here to break it down and also suggest some brands that you should consider for your next purchase.
1. Clean beauty
Also known as non-toxic beauty. It is formulated with ingredients that are ethically sourced, sustainable and nontoxic to your health and the environment. Clean beauty products do not contain sulfates, silicones, phthalates, parabens, petroleum derivatives, artificial coloring and synthetic fragrances and more. However, clean products can include safe synthetic ingredients that do not pose health problems. Natural identical are lab-made ingredients engineered to mimic natural and are used in brands like Ilia and Drunk Elephant.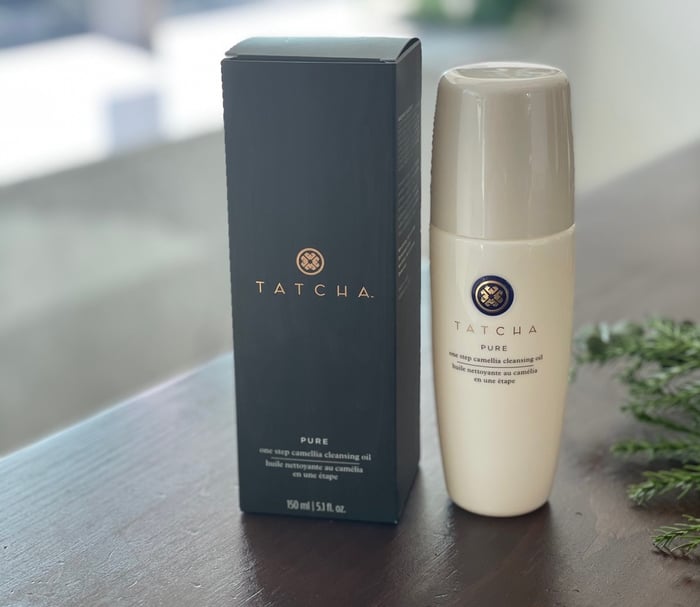 Review by mrsgarg of Camellia cleansing oil from Tatcha
Any brand can claim their product to be clean as there are no certification labels for clean beauty products. It's best to look at the ingredients list before buying. Here are some clean beauty products that are safe to try. Purposeful Skincare By Allies(PSA) is a cruelty-free and PETA-certified skincare line that develops clean and effective products that use clinically proven actives in optimal concentrations. Sephora is making it easy to shop for clean skincare and makeup products with its green 'Clean at Sephora' label. The best Clean at Sephora products come from popular, quality brands like Tatcha, Drunk Elephant, and Supergoop!The Clean at Sephora category only contains products that are free from over 50 questionable ingredients, including sulfates (SLS and SLES), parabens, phthalates, mineral oil, formaldehyde, and more. Check out 14 ingredients you need to avoid in your beauty products.
2. Natural/ Green beauty
In a large sense green/natural refers to plant ingredients with a concern towards the environment. Products with more natural ingredients have a relatively shorter shelf life. But to maintain longer shelf life, most brands add preservatives which are generally synthetic. Such brands claim their products to be natural if they are just 1% naturally sourced, or use plant-based or mineral ingredients! Beware of such greenwashing techniques. Learn more about greenwashing here. One such brand is Love, Beauty and Planet that claims to be vegan and cruelty-free but does not have any certified symbols. The product does mention eco-friendly packaging, earth-inspired ingredients but no specific labels or clarification.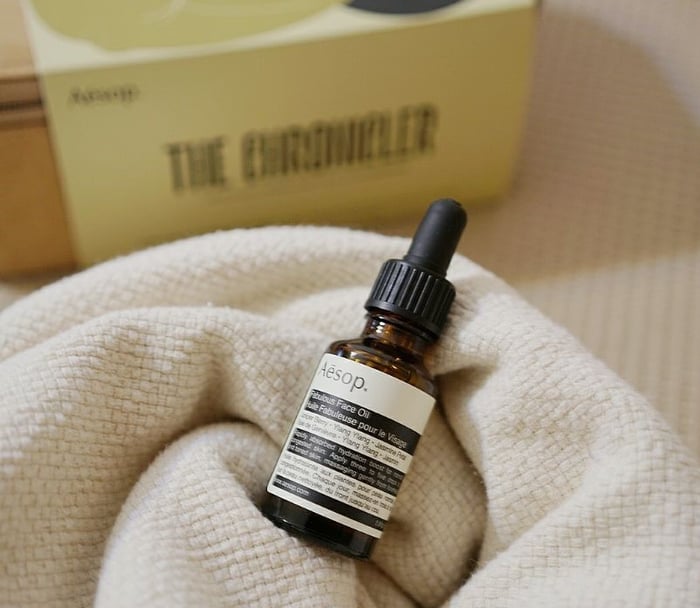 Review by xuewen of Fabulous Face Oil by Aesop
3. Sustainable beauty
This simply means that the products are safe for people and the planet, using only non-toxic ingredients for active results. Brands like Tata Harper and Aesop use mostly recyclable glass bottles for their packaging, Elate Cosmetics uses fair-trade bamboo packaging for their make-up line. Aveda has been on the frontrunner with sustainable beauty. Over 85% of the range is bottled using recycled plastic, and experiments with sugarcane-derived bioplastics are currently underway. When buying products look for eco-friendly packaging that includes glass, paper and anything that's biodegradable and recyclable. Bybi Beauty is also committed to the environment through its product packaging, which uses recyclable and compostable plastic tubes made out of sugarcane-derived bioplastic, or glass.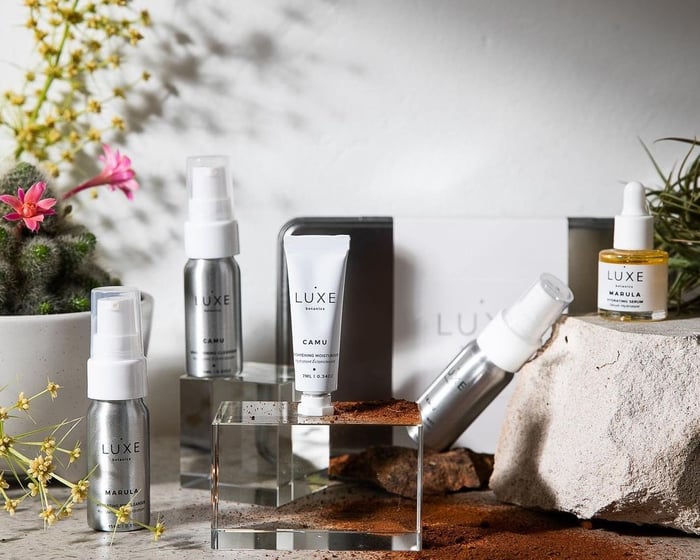 Image from Luxe Botanics
Most beauty products have palm oil in them and palm oil causes severe destruction to the environment. It's best to look for certification like RSPO to ensure responsible production. Axiology not only is palm oil-free but donates 1% of profits to the Orangutan Foundation International. LUXE Botanics features Global Botanical oils whose molecular structure mimics, balances and protects our skin. This brand uses scientifically researched, Marula nut oil from Kenya, Camu Camu berry extract from Brazil, and Kigelia Africana fruit extract from Malawi to deliver antioxidant protection, prevent trans epidermal water loss with nutrient-dense and wild-harvested oils are sourced through fair-trade alliances to support local communities while safeguarding the environment.
4. Cruelty-free beauty
This means that no product or ingredients are tested on animals. The most reliable certification labels are Cruelty-free, Vegan and cruelty-free from PETA and Leaping Bunny. Cruelty-free brands are Lush, MuLondon Organic, The Fanciful Fox, NCLA and many more. EcoTools are completely tree-free packaging that uses 20% cotton and 80% bamboo fibers and are crafted with renewable bamboo. The brushes are made from synthetic and manmade fibers and the handles are made of renewable bamboo – one of the fastest-growing plants on the planet! Check out #crueltyfree on abillion app for a wide range of products.
5. Vegan beauty
This means that the products do not contain any animal ingredients. Vegan skincare products are sometimes also cruelty-free but not always. Check the labels before buying the product. Here are the certification labels to follow for vegan cosmetics: Vegan Society, V-Label, Eve Vegan, Vegecert, VeganOK, or Certified Vegan. Some vegan brands include Pacifica, Hourglass, e.l.f and more. Check out a whole range of vegan products on abillion app. Follow #veganbeauty and #veganskincare for your next purchase.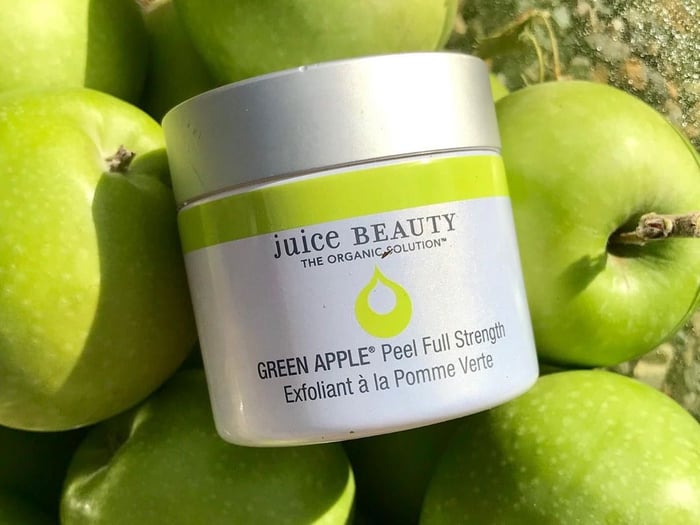 Image by Juice Beauty
6. Organic Skincare
This is defined as skin care products that contain organically grown ingredients that are free from pesticides. Look for certified organic skin care products by regulatory bodies such as Australian Certified Organic, Organic Food Chain, USDA and the Soil Association Organic Logo. In the USA, cosmetic products are regulated by the Food and Drugs Administration (FDA). But FDA does not define or regulate the term "organic," as it applies to cosmetics, body care, or personal care products. But USDA regulates the term "organic" as it applies to agricultural products. Look for USDA certification when buying organic products. For example, 100% PURE's USDA-certified organic products contain the very best ingredients and nutrients. Juice Beauty utilizes sustainable energy sources for production and is a USDA-certified organic company. Herbivore Botanicals is a Seattle-based skincare line that uses cold-pressed and steam-distilled oils. The brand's products avoid fillers and instead utilize globally sourced, natural ingredients, such as French pink clay and Brazilian gemstones.
In general, not all of these clean beauty terms have clear regulations and labeling. Not many brands are transparent about their process and supply chain. Often brands claim to be certified, eco-friendly, sustainable, and natural but it's best to purchase products that have verified labels like vegan and cruelty-free and companies that are transparent about their process.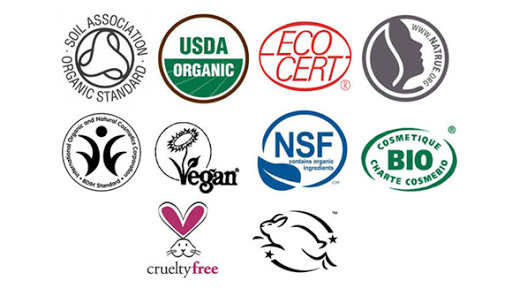 Image from Make Scents
Remember that you vote with your dollars. So choose wisely and educate yourself.
Let us know in the comments below what products you use and why