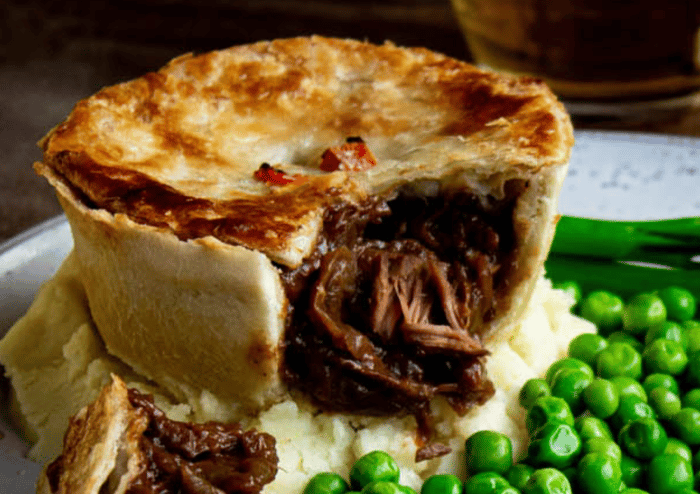 Photo: Pieminister
Okay so we admit, Pi Day on March 14th is technically a day to mark the Greek mathematical symbol for π but that doesn't mean we can't have a little bit of fun – especially when it comes to spotlighting vegan businesses.
However, you see it, we think it's worth celebrating the day with a pie, sweet or savory.
Need recommendations? We've selected five of the best vegan pies our members love for any occasion.
Fry Family Food Co has been around since 1991, so the company knows a thing or two about making delicious vegan pies. To match its traditional flavor, they've combined different plant ingredients like soybean, wheat, rice, quinoa, and chia seeds, which also delivers a similar level of protein.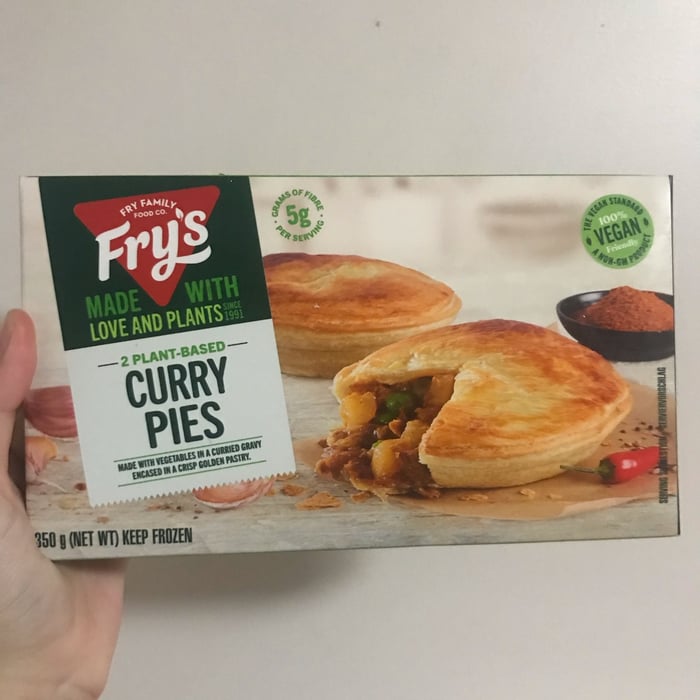 2 plant-based curry pies from Fry Family. Photo: @veggi-bella
Frozen pie crust can go wrong in different ways – a common one is that it can be undercooked and doughy. But Fry's does it great with their soft, flaky pastry, and our member agrees. @plantbasedstorm says, "The pastry on this pie was exceptional - I cooked it in the air fryer, and it puffed up a lot and was the right amount of flakey."
Bristol-based brand and restaurant Pieminister was founded in 2003 and has become renowned for its award-winning vegan pies. That includes the likes of the Mooless Moo, made to taste like a classic british ale pie but with jackfruit "steak", as well as the Mock-A-Doodle, made with tofu.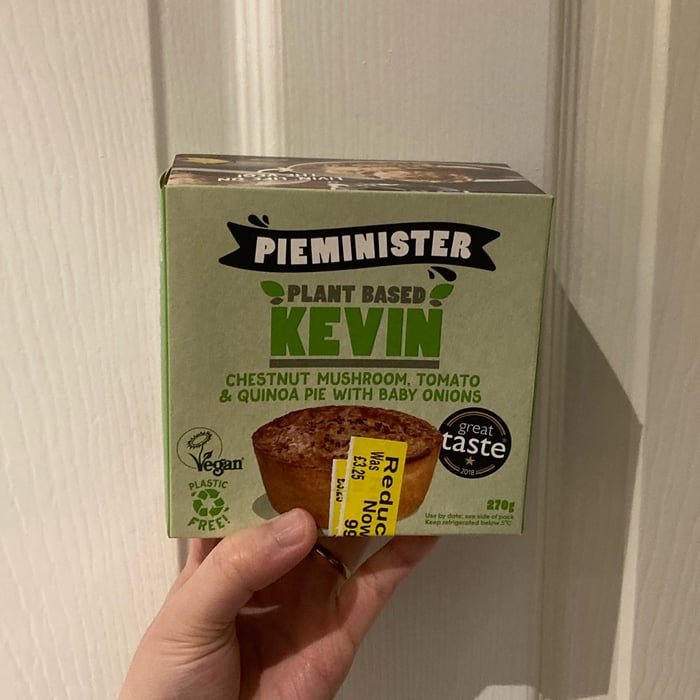 Plant-based Kevin from Pie Minister. Photo: @verypotato
Yet the pie that has many of our members swooning is the plant-based Kevin. It's stuffed with chestnut mushrooms, baby onions and the umami goodness of sundried tomatoes. Apart from its tantalizing flavor, member @tuscanvegan describes it, saying, "This was FAB. Nice crispy yet still flaky pastry, a very meaty filling dotted with tiny onions... I would definitely have this again!"
Christmas may be months away, but you can bookmark these vegan mince pies from Asda when the time comes around. In 2017, Asda made the headlines as the first mainstream UK supermarket to introduce vegan mince pies to the store.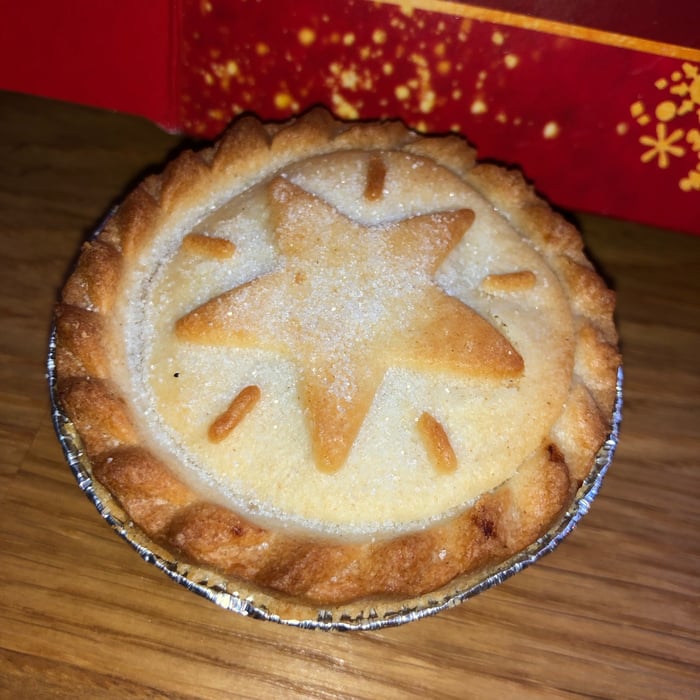 6 Mince Pies from Asda. Photo: @annaleitner
Member @purplelilpixie reviews saying, "Love that Asda started making them vegan and used a vegan logo on these! Tastes wonderful! Nice shortcrust pastry and filling. Really good price too, for 75 or 85p!
Pukka Pies has come a long way since it was first launched in 1963 and has recently introduced vegan alternatives to massive acclaim. In fact, they sold over a thousand vegan pies in the first week when they started. The brand is still going strong and sells sixty million pies a year in the UK and abroad. For some of our older members, this brings back nostalgic memories.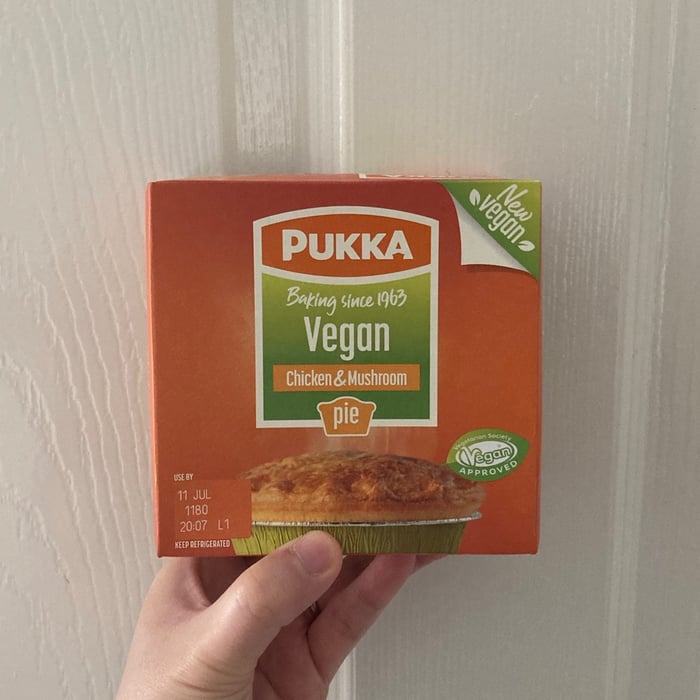 Chicken & Mushroom Pie from Pukka Pies. Photo: @don1mclean
Like how member @trailrunningman says, "In the 1970s, the only food available in pubs was either a cheese or ham roll or Pukka Pies. Chicken and Mushroom was my favorite. This vegan version brought back fond memories."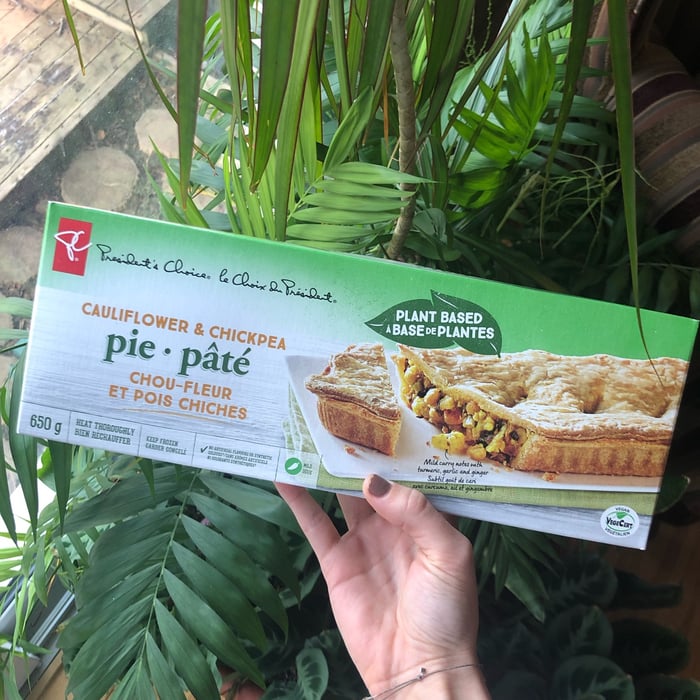 Cauliflower and chickpea pie from President's Choice. Photo: @tiascaz
Who says you can't have pie for dinner? President's Choice, a Canadian supermarket, serves vegan cauliflower and chickpea pie that features a vegan pastry crust filled with kale, tomatoes and onions. Member @hbchic says, "This is nice to get as an easy meal for those who are busy. I added some hot sauce which made a difference. It's pretty good overall.