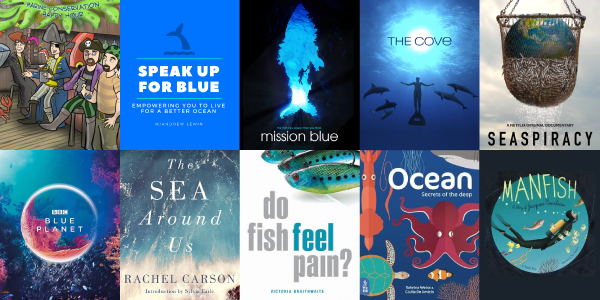 Whether you're an ocean lover or just curious about the marine world, these 10 recommendations, ranging from books to podcasts and documentaries, will help you dive deep into what is happening in our oceans.
Podcasts
Want to learn more about the marine conversation but want to avoid complex and often dull discourses laden with scientific jargon? The marine scientists from The Marine Conservation Happy Hour make sure that you have fun while learning something new about our oceans. This is an informal podcast in which the hosts have a casual but informative chat over a few drinks. Hence the name Happy Hour.
The show is co-hosted by Andrew Lewin, Chris Parsons aka Craken_McCraic, and Ashley Scarlett aka ScarlettSmash. They are marine scientists passionate about the ocean, marine mammals and other things that live under the sea.
The best part about these podcasts is that you don't have to be a scientist to enjoy them. Each episode is just 20 minutes long—just enough to pique your curiosity and answer some of the burning questions about oceans.
The Speak Up For Blue Podcast introduces its listeners to people and projects that are working to improve the health of our oceans. Host Andrew Levin (one of the co-hosts of the Marine Conservation Happy Hour) picks one Ocean Conservation Project each episode and talks about it in a way that keeps his audience enthralled. Podcast episodes cover issues on sharks, marine mammals, as well as ocean issues like climate change, ocean acidification, water pollution, plastic pollution, overfishing and whale hunting.
As an intro, we recommend starting with the episode titled, "You Don't Have To Be Perfect To Live For A Better Ocean."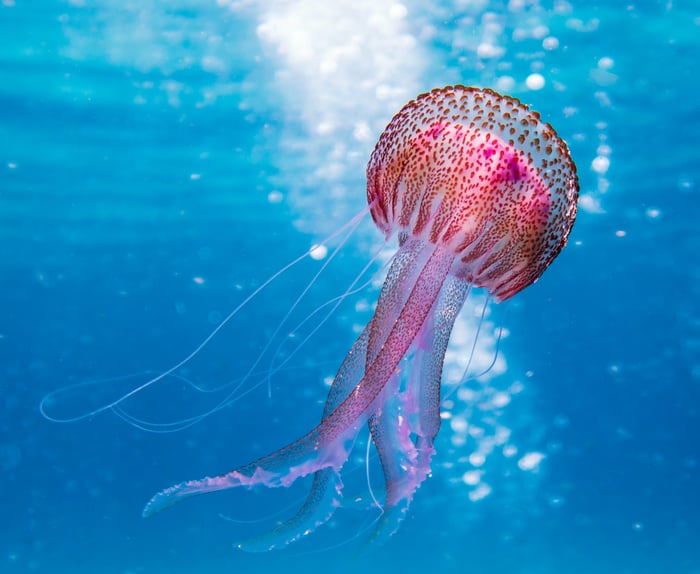 Photo by Pawel Kalisinski.
Documentaries
This breathtaking documentary follows the story of the legendary oceanographer Sylvia Earle and her campaign to create a global network of protected marine sanctuaries. More than four years in the making, Mission Blue is an eye-opening wake-up call to save the ocean. Directed by Fisher Stevens and Robert Nixon, the film explores Earle's life from studying seaweed to diving at record-breaking depths.
The Cove created a sensation when it was first released in 2009. The filmmakers provided a shocking look at dolphin hunting practices in Japan. The film catalyzed activists to campaign to halt mass dolphin killing, to change Japanese fishing practices, and inform the public about the captivity of dolphins. This documentary, directed by Louie Psihoyos, was awarded the Academy Award for Best Documentary Feature in 2010. You can watch the documentary on Netflix.
This controversial documentary, made by the same team behind the award-winning 2014 film Cowspiracy, was released in March this year. It immediately shook the entire world by bringing to light illegal practices in commercial fishing. On the plus side, it made so many people all around the world rethink their food and lifestyle habits. The film, which started off as an almost-follow-up to The Cove, took a left turn when the filmmaker started looking at ocean life and ocean-based food systems.
The Blue Planet is a documentary series created and produced by the BBC. It premiered in 2001 and has been described as "the first-ever comprehensive series on the natural history of the world's oceans." The series explores life underneath the ocean and its inhabitants. It's informative, inspiring and mesmerizing all at the same time. Each of the eight one-hour episodes examines a different aspect of marine life. The legendary David Attenborough narrates the series. The cinematography accompanied by Attenborough's eloquent narration will transport you underwater to experience the life of ocean creatures.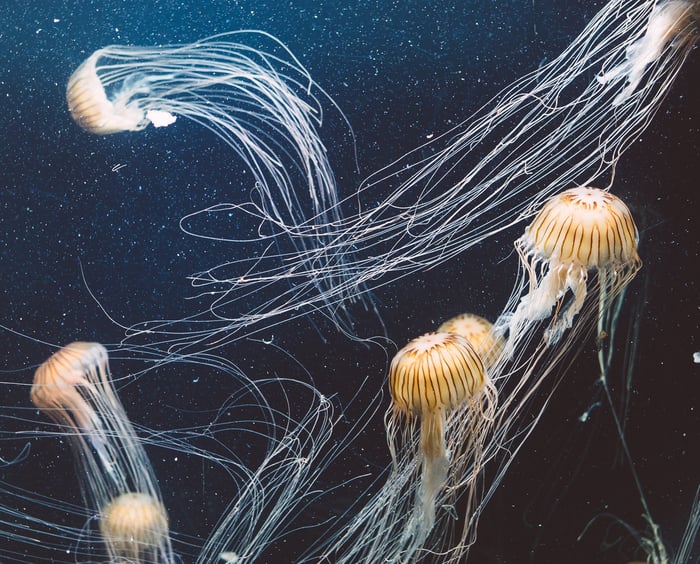 Photo by Valdemaras D.
Books
The Sea Around Us, published in 1951, is one of the most successful books ever written about the natural world. Despite being written over a half-century ago, it is still relevant today. The author, a renowned environmentalist, traces our oceans' histories along with their greatest threats, from oil spills to ocean acidification and polar ice cap melting—issues we are still facing today.
Victoria Braithwaite, a biologist, answers the very potent question about whether fish feel pain. Most people don't think so, only because they think fish are expressionless. Brathwaite discovers that fish do indeed feel pain and suffering. It may not be the same way that humans do, but evidence indicates that fish feel pain. Fishing is a big industry, it is often a pastime for many people, resulting in millions of fish being caught and left to die mercilessly. This book will compel you to think about fish as sentient beings that should be treated a little more ethically.
Photo by Egor Kamelev.
Children's books
Most children are taught the basic fundamentals: There are five oceans in the world; oceans hold 96.5% of all the water found on earth; etc. But what if they want to know much, much more? Ocean, the Secrets of the Deep is a book that will help your child better understand the life beneath our ocean; how oceans play a big part in our lives; and, most importantly, how to protect them.
Despite the heavy topic, this is a short book—just 72 pages—and recommended for readers between 7 – 11 years. This wonderfully informative volume brings together stories, illustrations and surprising facts about the world's marine life. We think it's the perfect book for curious kids.
Manfish is a biography of the legendary oceanographer Jacques Cousteau. Cousteau led a fascinating life as a conservationist, filmmaker and scientist. From a young age, Cousteau was captivated by the ocean and the creatures in the sea. This book is written by Jennifer Barne, who narrates Cousteay's childhood to his adult life. Cousteau's adventures with the sea and how he longed to become a manfish are encapsulated poetically. This book will take children on a journey with Cousteau and maybe inspire the child to consider a career as a marine biologist.